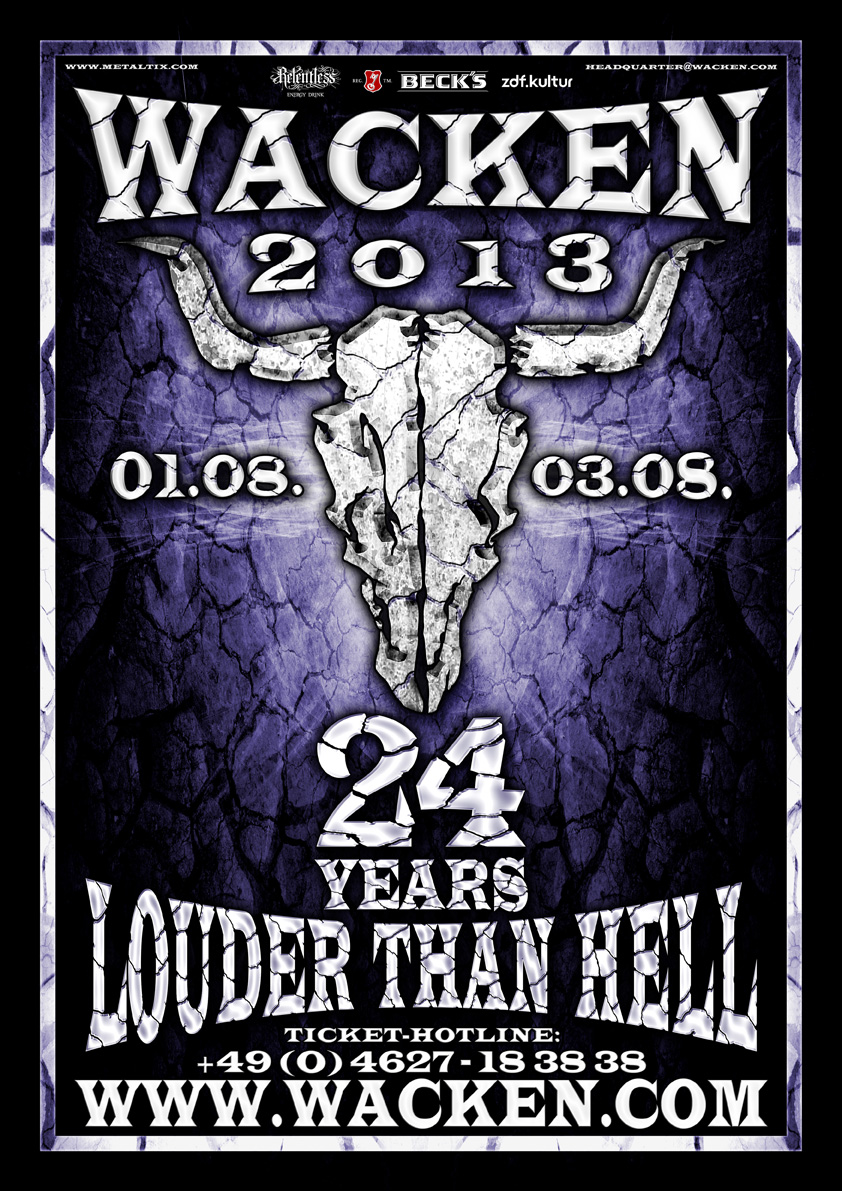 24. Wacken 2013 > Presale has begun!!!
Dear metalheads,
the X-Mas-Package is sold out.
Herewith we want to thank you all for your fantastic support and loyalty during the past decades.
Also in 2013 we will not disappoint you and present a festival with many highlights and surprises. The planning is running on high speed and we´ve already been able to announce some highlights.
DEEP PURPLE
ANTHRAX
NIGHTWISH
SABATON
ARCH ENEMY
DORO - 30th Anniversary Show
LINGUA MORTIS FEAT. RAGE
SUBWAY TO SALLY
AMORPHIS - plus special Acoustic Show
The standard W:O:A hard ticket (no computer ticket!) is only available at
and costs 140,- EUR plus 10,- EUR pre-sale fee plus postage.
Each purchaser can only order 5 Tickets!
Shipping starts in the middle of august 2013.
Tickets: www.metaltix.com
+49 (0)4627-18 38 38
We remain true to our principles – If it´s SOLD OUT then it is really SOLD OUT. That´s why no one-day tickets are planned for 2013. Please make sure to get your tickets in time.
We want to ask you not to support the ticket trade at online platforms like ebay, seatwave, Viagogo or other hustlers. Besides that you´ll have the possibility to use our free ticket exchange! Furthermore the W:O:A 2013 tickets are personalized this year, which gives us the legal certainty to act against those platforms and ticket sellers.
See you in Wacken – rain or Shine!
Your W:O:A Team