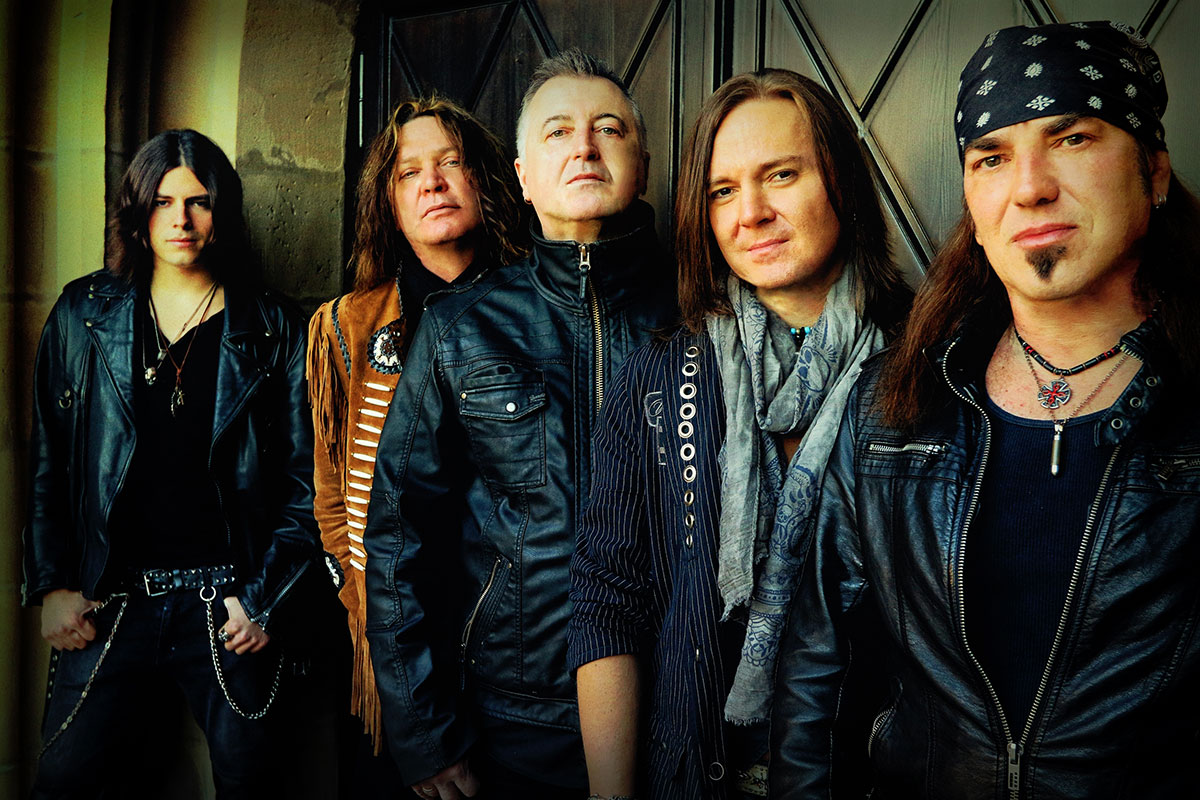 BONFIRE to celebrate 30h Anniversary and release of the new double best of album "Pearls"!
In 2016 BONFIRE celebrates 30 years on stage with a new tour and a brand-new double album called "Pearls" which will be released on March 18th, 2016 via UDR Music.
After the release of the album "GLÖRIOUS" that entered German charts, BONFIRE could prove that they still have a great future to come – in 2016 they celebrate 30 years on stage! During their career, they did about 1.500 concerts worldwide, touring for example with Whitesnake, Judas Priest and ZZ TOP.
The eternal burning flame during all that time, the founder, composer, guitarist and the soul of BONFIRE has always been ………. Mastermind HANS ZILLER, who put a band together with David Reece (voc./ USA/ ex- Accept)), Frank Pané (lead-git/GER) , Ronnie Parkes (Bass & Voc / USA) and Tim Breideband (Drums/GER) which has been the sound of BONFIRE for 2 years now.
To celebrate the upcoming release as well as the 30th anniversary we raffle 5 editions of the new album. Just write us an e-mail with subject "Bonfire" plus your full postal address to verlosung@wacken.com. Deadline is March 18th, 2016. There is no right of appeal.
Under the name "30h BONFIRE ANNIVERSARY Tour 2016 – Burnin' TALES'n'PEARLS" will go on European tour.
Tour dates and everything else can be found www.bonfire.de