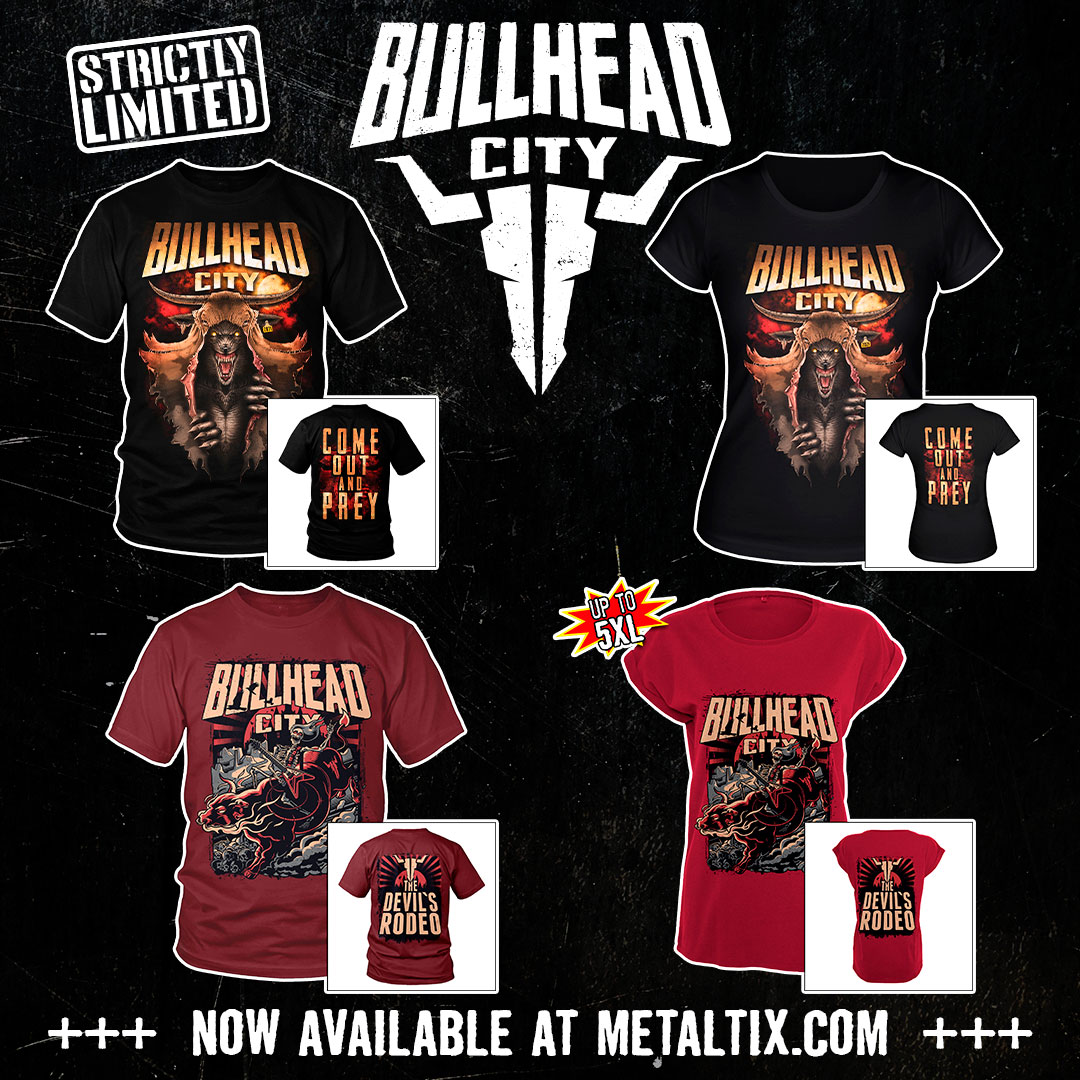 Bullhead City Merch available as a strictly limited edition!
Although we will unfortunately not be able to enjoy a Bullhead City this year due to the pandemic, we did not want to withhold the festival merch that was actually intended for this purpose.
That's why we're making the two official festival shirts available to you in limited numbers from today on.
The motifs THE DEVILS RODEO and COME OUT AND PREY are each available as a t-shirt and as a girlie shirt.
The two shirts are strictly limited. That means: when they're gone, they're gone!
CLICK HERE TO GET TO THE SHOP!
We thank you all for your understanding and for your unlimited support!
IMPORTANT: Articles are available for preorder and will be shipped in calendar week 35!
Yours
W:O:A & Bullhead City Team