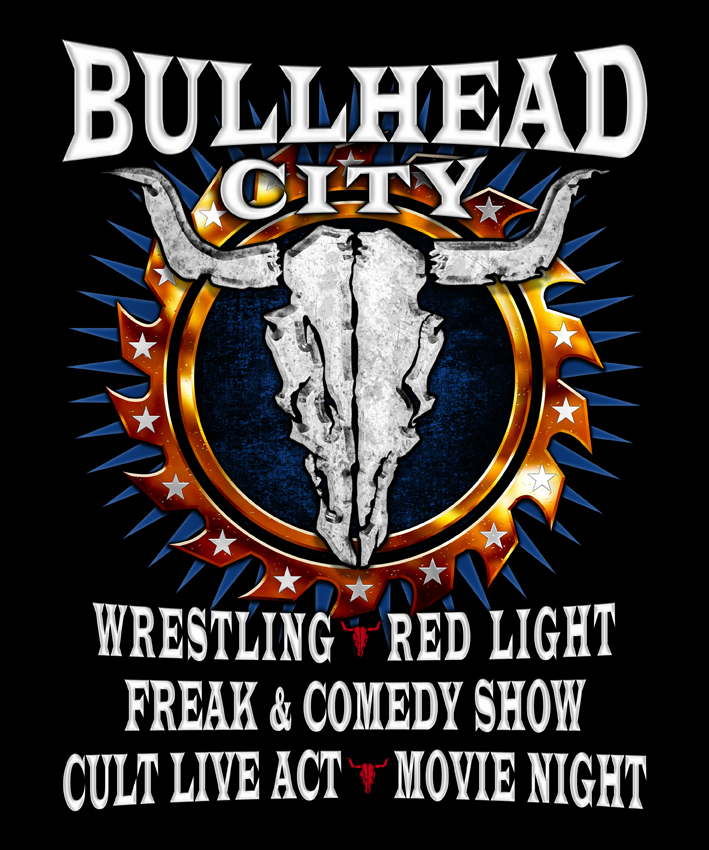 Established in 2009 the Bullhead City Tent meanwhile became a constant in the festival routine of W:O:A.
This year we go one better and extend the size of the tent once again! New member in the program is Masters of Comedy including Germanies hardest group of comedians! Also US- star comedian Jim Breuer will celebrate his festival debut this year!
With the extension of the tent the stage will also grow a lot and as you certainly have seen in the running order there will be more space for bands like Onkel Tom, Kvelertak or Ghost just to name but a few.
And that´s not all! Also this year professional Wrestlers from all over the world will travel to the high north of Germany to fight within the ambient of the W:O:A atmosphere.
But the female acts have also a lot to Show because the WET T-Shirt Contest as well as the oil catching contest will be again part of the daily schedule!
All of this and more can be watched from Wednesday on! DON NOT MISS IT!
First detailed infos about the wrestlers, schedule and more can be found in our specials corner Bullhead City Wrestling
And here is the new wrestling 2011 trailer:
<script type="text/javascript" src="http://wackentube.com/js/embed.js.php?id=2806"></script> <noscript> <object type="application/x-shockwave-flash" data="http://wackentube.com/vimp.swf?playlistmode=media&amp;mediaid=2806&amp;webtv=false&amp;hosturl=http%3A%2F%2Fwackentube.com%2Fflashcomm.php" id="flashcontent_4e11d08368ed3" classid="clsid:d27cdb6e-ae6d-11cf-96b8-444553540000" name="c6a80378-3eb2-47e7-8415-ba1f7cff037e" codebase="http://fpdownload.macromedia.com/pub/shockwave/cabs/flash/swflash.cab#version=9,0,0,0" width="480" height="360" align="middle"> <param name="movie" value="http://wackentube.com/vimp.swf?playlistmode=media&amp;mediaid=2806&amp;webtv=false&amp;hosturl=http%3A%2F%2Fwackentube.com%2Fflashcomm.php" /> <param name="width" value="480" /> <param name="height" value="360" /> <param name="align" value="middle" /> <param name="quality" value="high" /> <param name="allowscriptaccess" value="always" /> </object> </noscript>