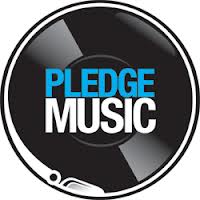 Dead By April - LIVE DVD via Pledgemusic
The Swedish Hardcore-Punk and Metal Band Dead By April started a pledge campaign for a LIVE DVD. The DVD will beside a Live concert contain many unseen backstage scenes.
With this pledge campaign Dead By April offers his fans the possibility to take part in the realization of the project and additionally to receive some special items and gifts. According to the amount of your pledge the value of your item or gift increases as well: from a download of the Live DVD for € 10 up to a gig at your house party for € 6,000.
If the target will be reached the band will donate 5 % of the raised money to the Wacken Foundation. The Wacken Foundation is a non-profit foundation, which dedicates itself to the support of artists of the heavy metal scene.
So check out www.pledgemusic.com/projects/deadbyapril and help to implement the project!!