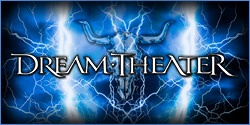 Dream Theater will make their Wacken-debut!
Today we can announce one more highlight for this year: The progressive metal band Dream Theater will play in Wacken for the first time!
The band has already released 12 studio albums and a variety of live albums, singles and "official bootlegs". The band members are also known for their tutorial videos about their musical skills. Not without a reason: The musicians from New York have won dozens of prices for their instrumental skills and also their song writing must not hide any comparison.
Also the concerts of the band can be described as unique without a doubt: Every concert at every tour gets its own set list. This means there will never be two shows with the same set list in one region!
We are proud to present the band in their Anniversary year at our festival. Get ready for a bunch of hits from 30 years of band history and also completely new material – the band is going to record a new album in February!
More information about Dream Theater is available at Billing/Bands