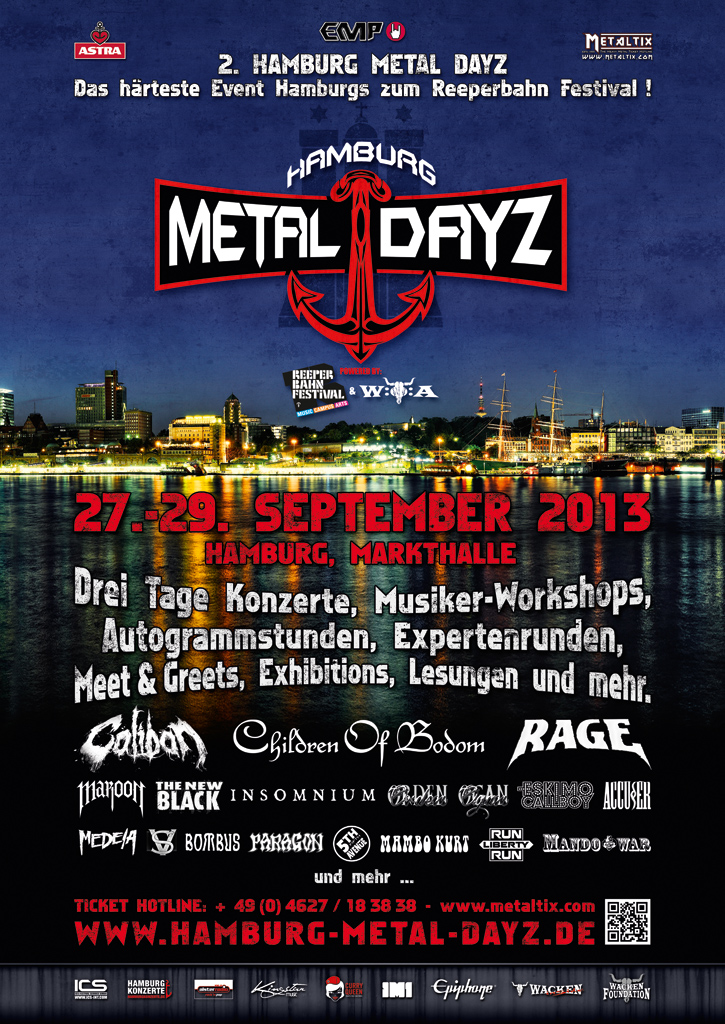 Exclusive discount for the 2. Hamburg Metal Dayz – only for members of the association!!
This week we can make an exclusive offer for all members of the F:M:A association!
Members will get a discount of 10% by ordering the Metal Dayz 2-days-ticket from Friday till Saturday. For more information about the 2. Hamburg Meta Dayz have a look here:
All members already got information about this special offer via email!