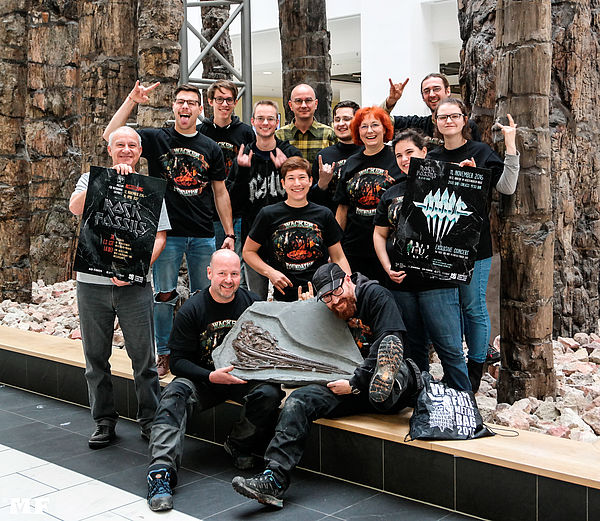 Exhibition: ROCK FOSSILS – Yes, it is Love!
At 11th November the exhibition "Rock Fossils – Yes, it is Love!" will be opened in the museum of natural history in Chemnitz. The exhibition will also accommodate the fossil "Wacken-Ichthyo" which was named after the Wacken Open Air.
The opening event contains everything what the metal heart desires: the Swedish heavy metal band WOLF will play an exclusive concert. As the gibt sich mit einem Exklusivkonzert die Ehre. The stage for the band is nothing less than the well-known petrified forest in the Tietz. Last but not least there will be available a special Stonewood-Beer and a Rock-Fossil t-shirt designed by Motörhead-Logo-Designer Joe Petagno. In line with the theme the organisers support the Wacken Foundation by presenting our information material on site. We would like to say thank you for the support and we wish a great kick-off of the exhibition which takes place from 12th November 2016 to18th April 2017.