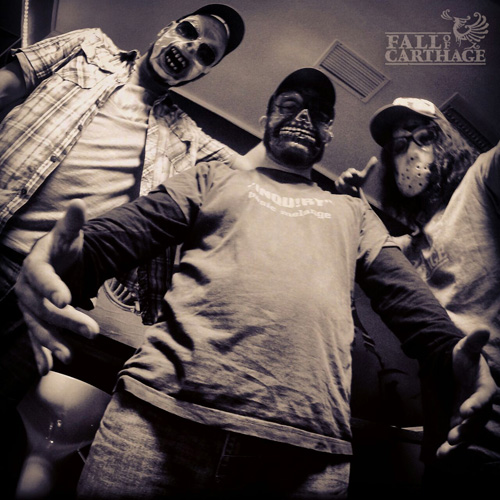 Fall Of Carthage - "Dawn Of The Enemy" debut video!
Fall of Carthage has published "Dawn Of The Enemy" Videoclip from their upcoming debut Album "Behold".
The shooting for the video was on March 21 in Dusseldorf. The Videoclip was produced and edited by David Thelen. The debut album from the band featuring Arkadius Antonik (Suidakra), Martin Buchwalder (Perzonal War) and vocalist Sascha Aßbach will hit the stores on May the 29th.
And now check out the clip:
More about the band at:
http://www.facebook.com/FallOfCarthage