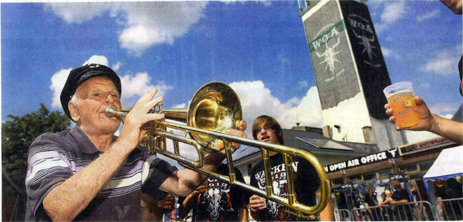 Grandpa Willi´s Remember Wall
As a result to the masses of reactions and condolence messages for Wacken´s marmalade dealer No1 "Grandpa Willi Schäl" we are planning to create some kind of remember wall.
It will be situated directly on the spot where Willi entertained the visitors with his trumpet and marmalade stand. There you will have the possibility to take leave of Wacken´s cult grandpa.
So if you have shot any pictures of Willi in the past, please hang them on the wall.
The collage of pictures and memory souvenirs will be given to his remaining family.
So please help – we count on you!
Detailed Info about the Remember Wall will follow!