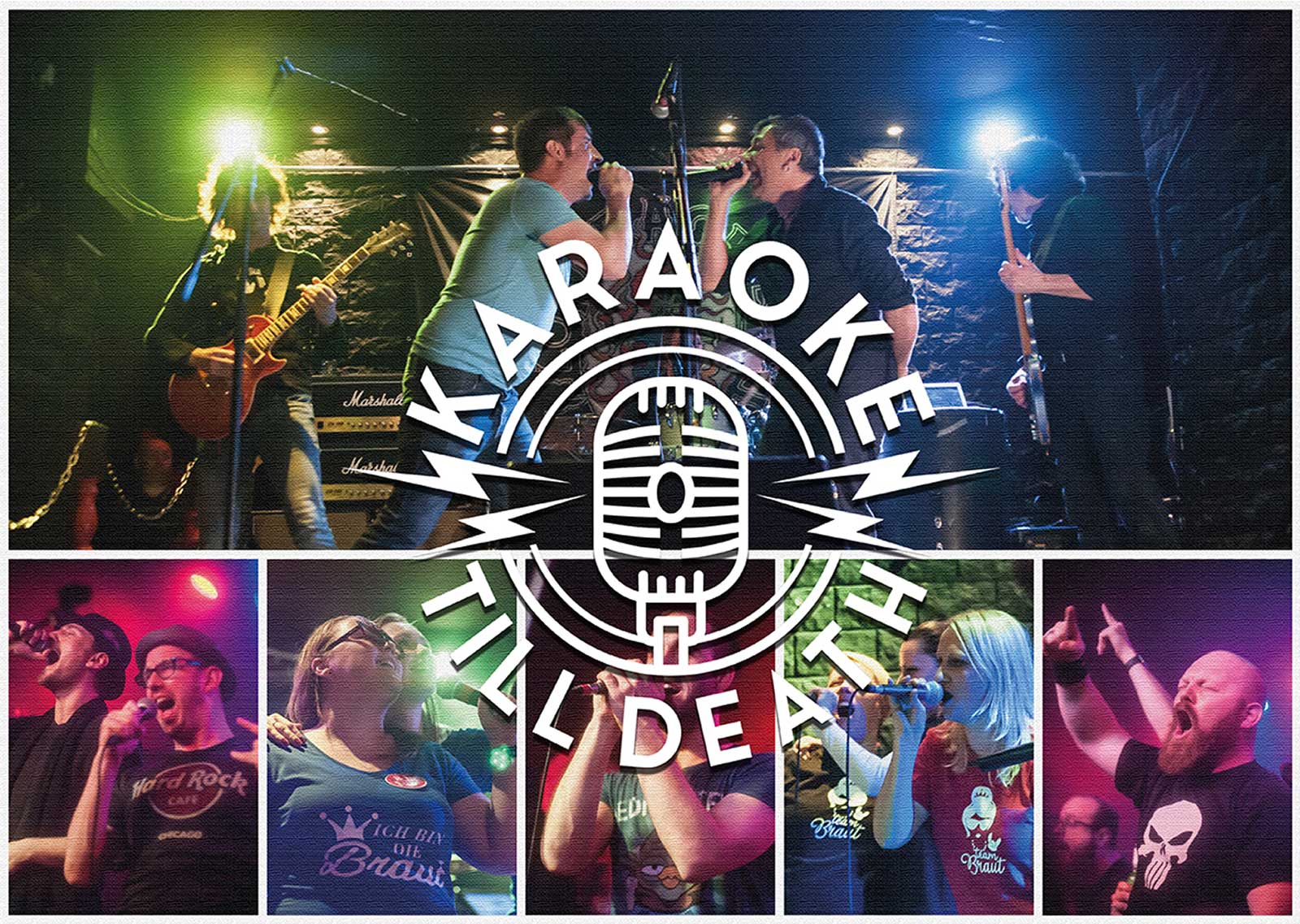 Karaoke-Till-Death rocks W:O:A 2018 - Registration
With us YOU are the star" - this is the mission of Karaoke-Till-Death! Choose one of the songs from the song list, check it and hand it in at the KARAOKE-CHECK-IN at the stage - and with a little luck you'll be on the Beer Garden Stage shortly afterwards. A blatant affair - but certainly a unique experience.
For Karaoke-Till-Death Karaoke is not just any sound from tape - but the band "lives" Karaoke: Pure, fat sound and with the support of frontman Sven everyone becomes a top act. Well, if he can still sing the text off the screen.
Special rules apply to WOA: So you have to hand in your registration at the KARAOKE-CHECK-IN at the stage and stay close by, so that the show can be well organized. If your song is selected, the band brings you - usually - two songs into the "FUCK-I-GOT-TO-PERFOM-LIKE-HELL" (FIGTFLH) area on stage. You can warm up and prepare for your performance.
Another rule is important: If you are no longer able to deliver cleverly, for whatever reasons, then our crew will unfortunately have to put you off for the next day - is unfortunately so, the accident protection and Co. are really important to us, it is for us every day to celebrate the hottest party in the world with you.
So: Join in and party with one of the hottest karaoke bands in the world.
Here is the link to the ultimate karaoke songlist for W:O:A 2018!