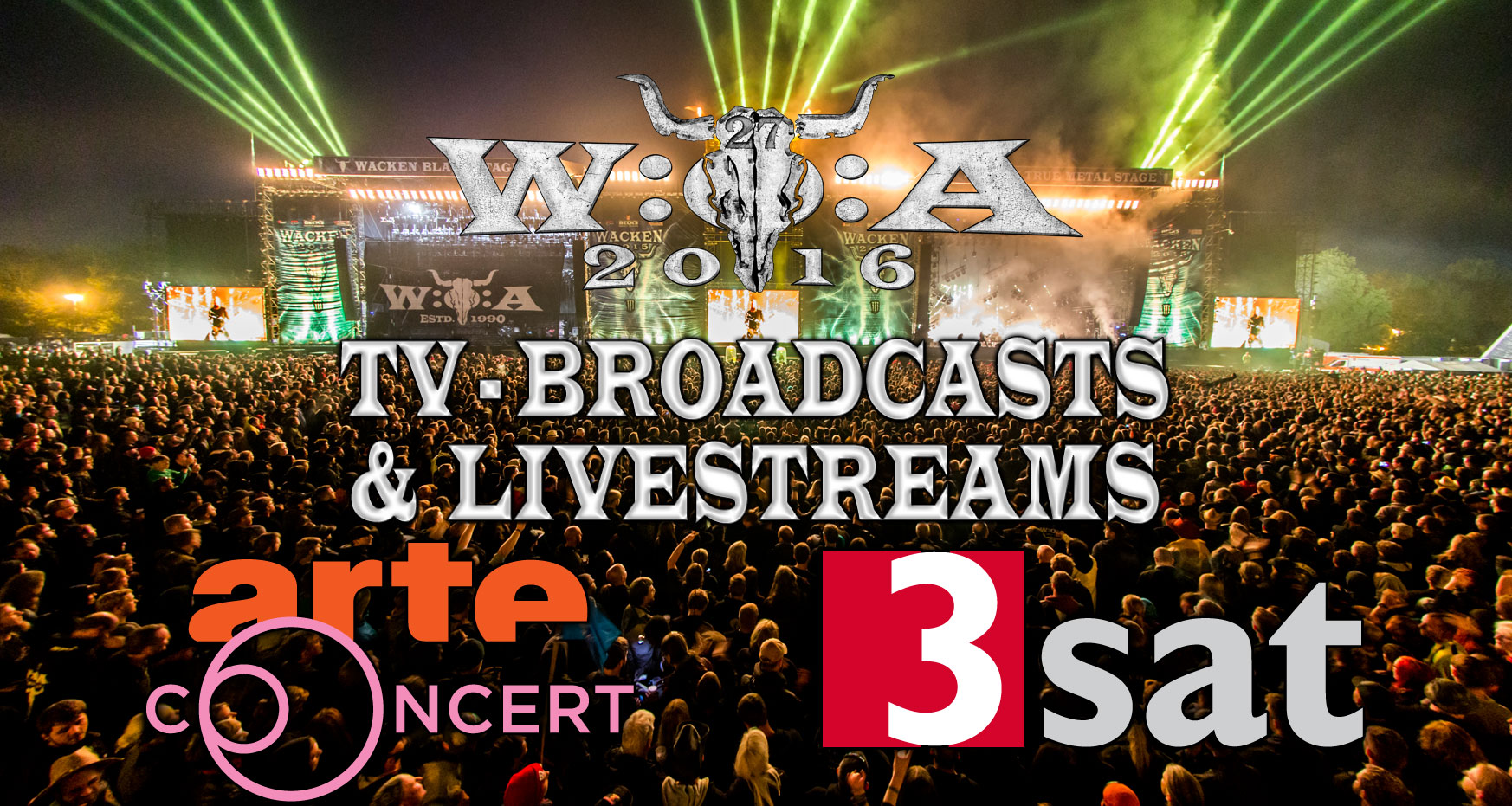 Livestreams by Arte Concert - Update
Arte Concert is going to show highlights of Wacken Open Air once again - live and on demand. The preliminary schedule is now ready, more acts will follow! All shows are available for free & there is no geoblocking!
The streams are available at stream.wacken.com and concert.arte.tv/de/wacken.
Update: More bands added!
Thursday
16h50-17h35 Henry Rollins
17h40-18h05 Hämatom
18h10-19h25 Saxon
19h30-20h30 Panzerballett
20h35-21h25 Phil Campbell's All Starr Band
21h30-00h00 Iron Maiden
00h00-00h45 Therapy?
00h45-01h00 Born To Lose, Lived To Win: A Tribute To Lemmy Kilmister
Friday
16h20-17h20 Entombed A.D.
17h25-18h25 Axel Rudi Pell
18h30-19h45 Eluveitie
19h50-21h05 Bullet For My Valentine
21h10-22h25 Tarja
22h30-00h00 Blind Guardian
00h15-01h30 Ministry
01h45-03h00 Testament
Saturday
15h40-16h55 Borknagar
17h00-18h10 Metal Church
18h15-19h30 Therion
19h35-20h50 Steel Panther
20h55-22h10 Clutch
22h15-23h30 Triptykon
00h40-01h55 Parkway Drive
01h55-03h10 Arch Enemy