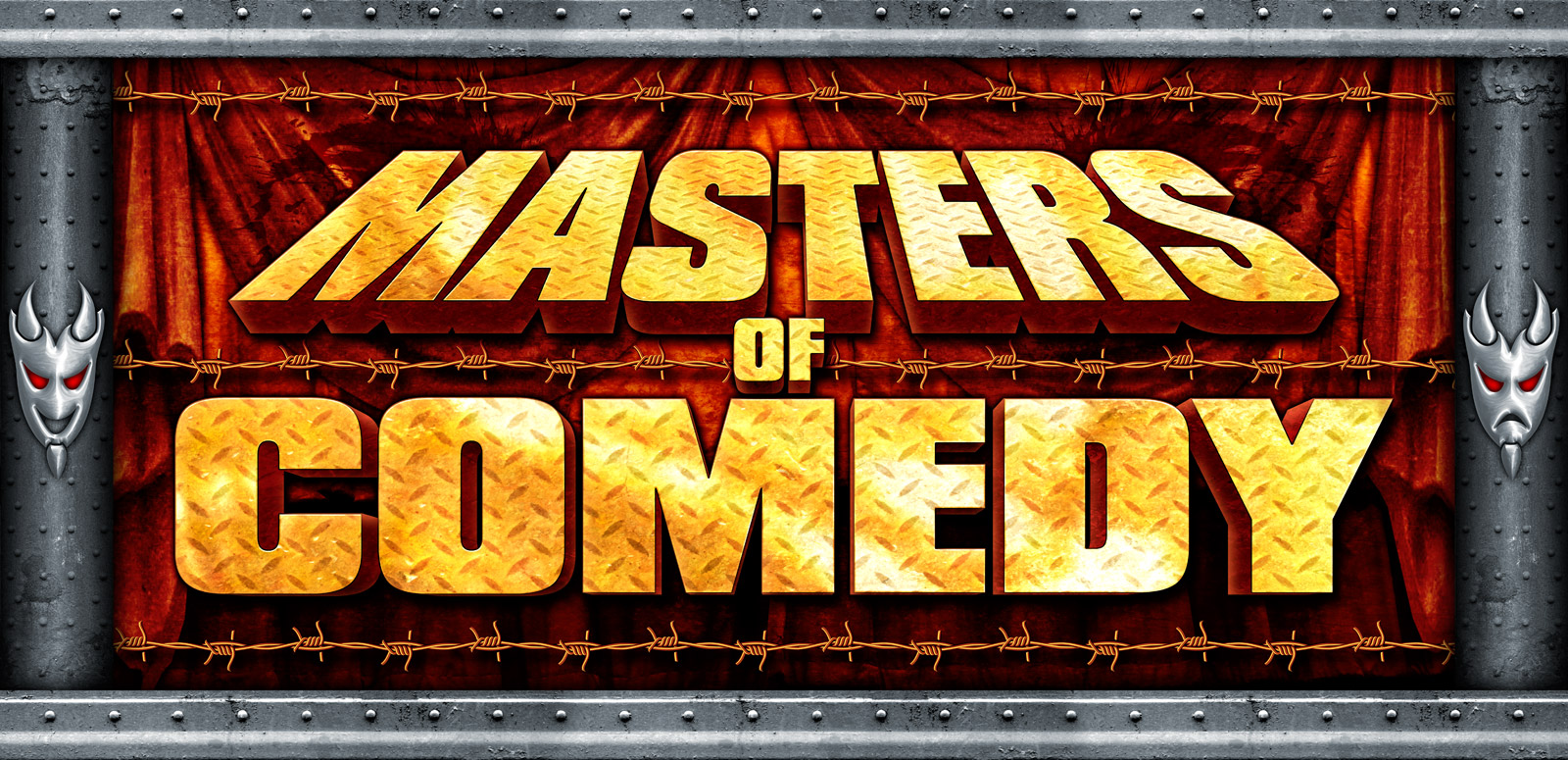 Fat King Konrad presents new MASTERS OF COMEDY shows at WACKEN OPEN AIR 2012!
Special guests this year: Hans-Werner Olm, Dietmar Wischmeyer, Bembers, Buddy Ogün pres. Mozart, Markus Krebs and Sven Hieronymus.
Welcome to the heaviest Comedy show of the world!
Having had a brilliant debut at Wacken Open Air 2011, FAT KING KONRAD tries to surpass last year with his MASTERS OF COMEDY show. In two exclusive shows the Crash Kid of Comedy will hit the nail right on the head!
He will be supported by a cheeky group of evil figures like MAMBO KURT, KAY RAY, MICHAEL KREBS, KILLING IRA, KNICKI KNACKI, NICO THE FIST, BALIN BUM BUM and PAULO PUSSY, who are all COMEDIAN TERRORISTS of the team of MASTERS OF COMEDY!
Already at the premiere in the last year, the MASTERS OF COMEDY caused a sensation, when Roberto Blanco had a surprise appearance in the show with the band Sodom!
This year's Line Up of the MASTERS OF COMEDY will be much stronger with famous comedians like HANS WERNER OLM, DIETMAR WISCHMEYER, BEMBERS, BUDDY OGÜN, MARKUS KREBS and SVEN HIERONYMUS!
Here is the current trailer:
<script type="text/javascript" src="http://www.wackentube.com/js/embed.js.php?id=3405"></script><noscript><object type="application/x-shockwave-flash" data="http://www.wackentube.com/vimp.swf?playlistmode=media&amp;mediaid=3405&amp;webtv=false&amp;hosturl=http%3A%2F%2Fwww.wackentube.com%2Fflashcomm.php" id="flashcontent_500406606f2c6" classid="clsid:d27cdb6e-ae6d-11cf-96b8-444553540000" name="c6a80378-3eb2-47e7-8415-ba1f7cff037e" codebase="http://fpdownload.macromedia.com/pub/shockwave/cabs/flash/swflash.cab#version=9,0,0,0" width="480" height="360" align="middle"><param name="movie" value="http://www.wackentube.com/vimp.swf?playlistmode=media&amp;mediaid=3405&amp;webtv=false&amp;hosturl=http%3A%2F%2Fwww.wackentube.com%2Fflashcomm.php" /><param name="width" value="480" /><param name="height" value="360" /><param name="align" value="middle" /><param name="quality" value="high" /><param name="allowscriptaccess" value="always" /></object></noscript>
DATES, TIMES, LINEUPS – WACKEN 2012
FAT KING KONRAD's MASTERS OF COMEDY
feat. HANS WERNER OLM, DIETMAR WISCHMEYER, SVEN HIERONYMUS
Friday, 3rd August 2012 - 16.55 H – 17.40 H
HEADBANGERS STAGE (@ BULLHEAD CITY TENT)
FAT KING KONRAD's MASTERS OF COMEDY
feat. BEMBERS, BUDDY OGÜN PRES. MOZART, MARKUS KREBS
Saturday, 4th August 2012 - 17.00 H – 17.45 H
HEADBANGERS STAGE (@ BULLHEAD CITY TENT)
On board again – the COMEDIAN TERRORISTS of
MASTERS OF COMEDY: MAMBO KURT, KAY RAY, MICHAEL KREBS, KILLING IRA, KNICKI KNACKI, NICO THE FIST, BALIN BUM BUM und PAULO PUSSY
Further info under:
www.facebook.com/mastersofcomedy