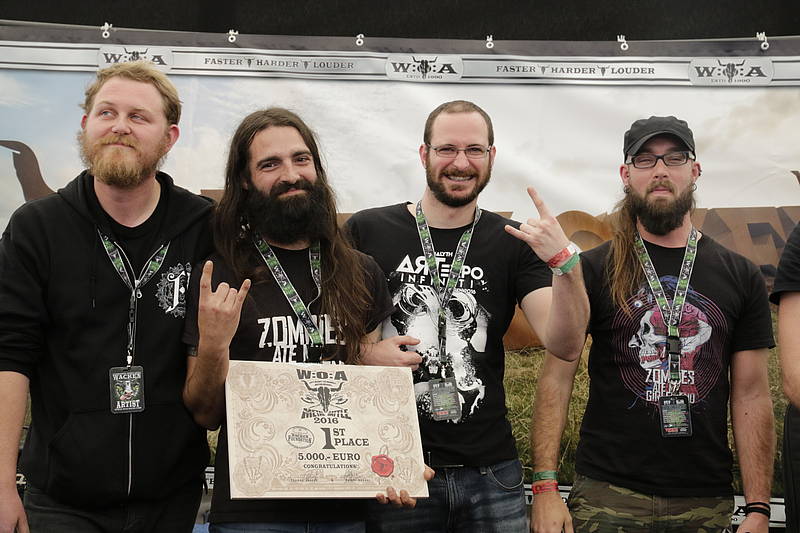 Metal Battle 2016 – The Winners
The W:O:A Metal Battle 2016 is over and today we can confirm the 5 winning bands.
These bands will get trophy money from the Wacken Foundation as well as amazing endorsement prizes from our partners.
Here are the winners:
1st place: Zombies ate my Zombies ate my Girlfriend from South Africa
2nd place: Profaner from Canada
3rd place: Audn from Iceland
4th place: Syndemic from Germany
5th place: Pain Is from Austria
Congrats to all the bands for the amazing performances!
For more information about the prizes click here