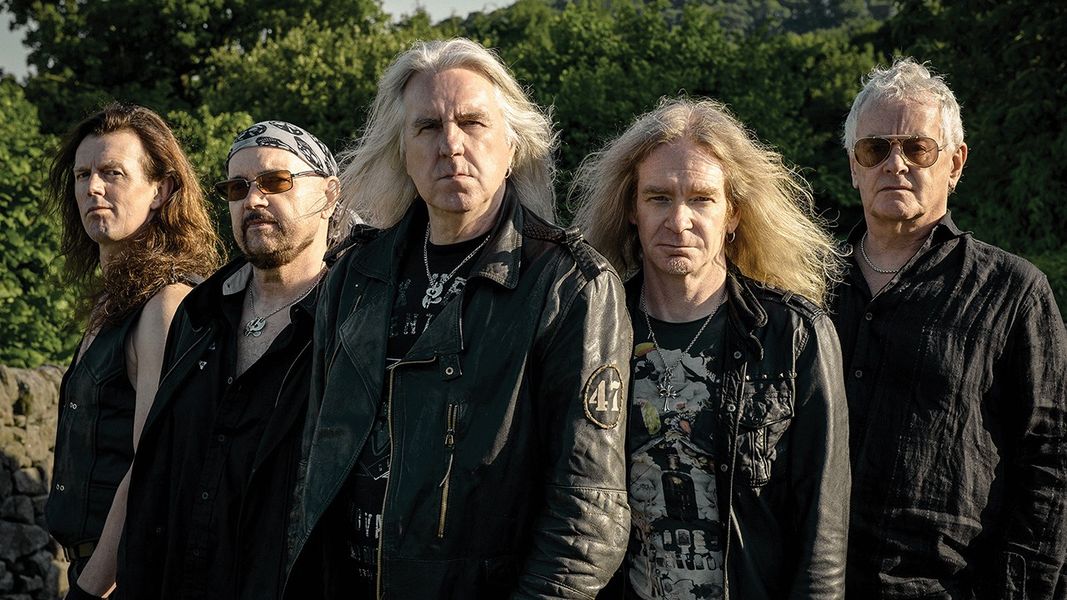 New bands for the fifth Full Metal Cruise!
Huge ships are creating huge waves - and here is the second band wave for Full Metal Cruise V! Get ready for a reunion with some old cruise mates and some first-timers.
Saxon
The NWoBHM veterans Saxon were set for the Full Metal Cruise IV but couldn't make it in the end. But now they will join the fifth Cruise instead! Biff Byford and his mates will as always give everything live on stage and deliver great shows with both their immortal classics and new hits from their current album Battering Ram.
Dog Eat Dog
Get ready for the pool party with the New York's pioneers of crossover! The band started in the early 90s and worked with so diverse legends like Ronnie James Dio and RZA from Wu-Tang Clan - and by doing this they influenced the whole scene. One of their most characteristic features is the use of a saxophone. Welcome aboard!
Die Kassierer
We add some German punk to the lineup - Die Kassierer! The band is known for a very special humour, their songs are both funny and criticizing. One of their slogans is "The worst thing is, when we run out of beer" - and fortunately this never happened at the Full Metal Cruise yet!
Uli Jon Roth
Uli Jon Roth jumped in at the last minute to help replacing Saxon at the last cruise and now he and his band will join the journey regularly. The last output of the guitar hero was "Scorpions Revisited", his return to his time with the Scorpions.
Mutz & Martin Semmelrogge
The German movie star and rocker Martin Semmelrogge will once again read from his own biography and the Lemmy biography "White Line Fever". He will be accompanied by Mutz again.
You can find all further details and news about the Full Metal Cruise here!