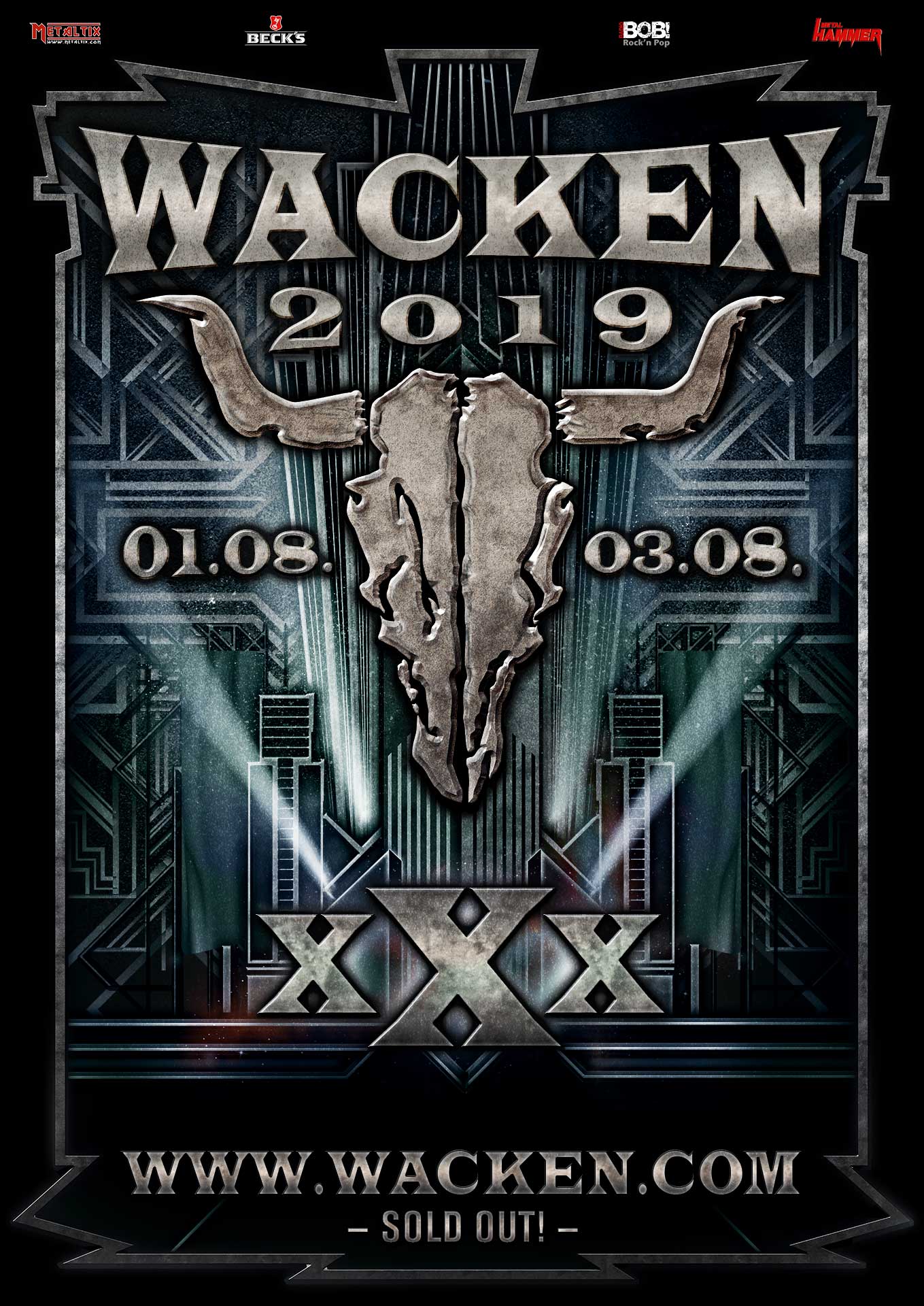 Relaunch of Wacken.com and new design for 2019
In 2019 the 30th Wacken Open Air will take place and we have used the time from the end of the 29th W:O:A until today to look back at all these past festivals.
Our 30 Wacken Stories have given you 30 very personal insights into the history of the festival. Visitors, employees, musicians and service providers had the opportunity to tell us what makes the festival special for them and what they experienced. And we also woke the first bullhead from his hibernation.
But as proud as we are of our past - a look into the future is at least as important! Not only do we want to celebrate the 30th W:O:A with you, but we are also looking forward to the next 30 festivals afterwards.
Behind the scenes the planning for this future is already in full swing. The status quo is not enough for us! To illustrate this, we present today our new annual design for the Wacken Open Air 2019 as well as our new homepage.
We are still working on the pages to get everything running, but we didn't want to wait any longer.
Enjoy V3 of Wacken.com!