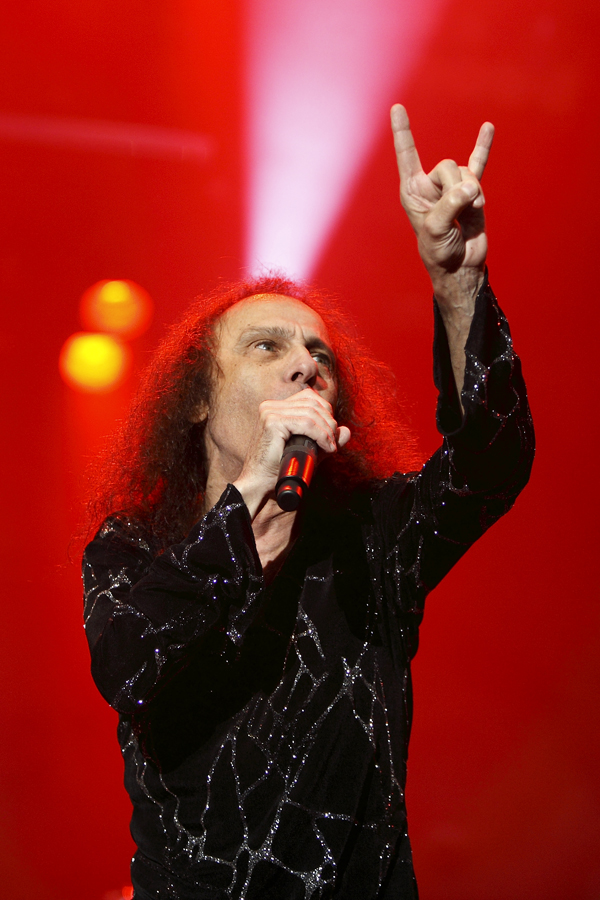 RONNIE JAMES DIO died – R.I.P.
Ronnie James Dio died yesterday, May 16th, 2010 at 7.45 am due to stomach cancer.
He was one of the greatest heavy metal singer in the 20th and 21st century and groundbreaking for many metal bands. His wife and manager Wendy said:
"Today my heart is broken, Ronnie passed away at 7:45am 16th May.
Many, many friends and family were able to say their private good-byes
before he peacefully passed away. Ronnie knew how much he
was loved by all. We so appreciate the love and support that you have
all given us. Please give us a few days of privacy to deal... with this
terrible loss. Please know he loved you all and his music will live on forever. Wendy"
In the later 70s, he joined Black Sabbath as lead singer. He left the band and founded DIO before he toured with HEAVEN AND HELL, who also played a show in Wacken last year. He played a role in "Kings Of Rock", founded "Hear'n'Aid", played a lot of albums…all in all: Ronnie James Dio was a person who was versatile, charismatic and had a great influence on the international Heavy Metal scene.
Thomas Jensen, organizer of Wacken Open Air:
"Ronnie was not only an outstanding Singer but also one of the nicest persons in metal. He was always kind and warm, words can´t explain the loss"
The whole Wacken team offers its sincere condolences to friends and family of Ronnie James Dio, especially to Wendy.
You will never be forgotten!
R.I.P.