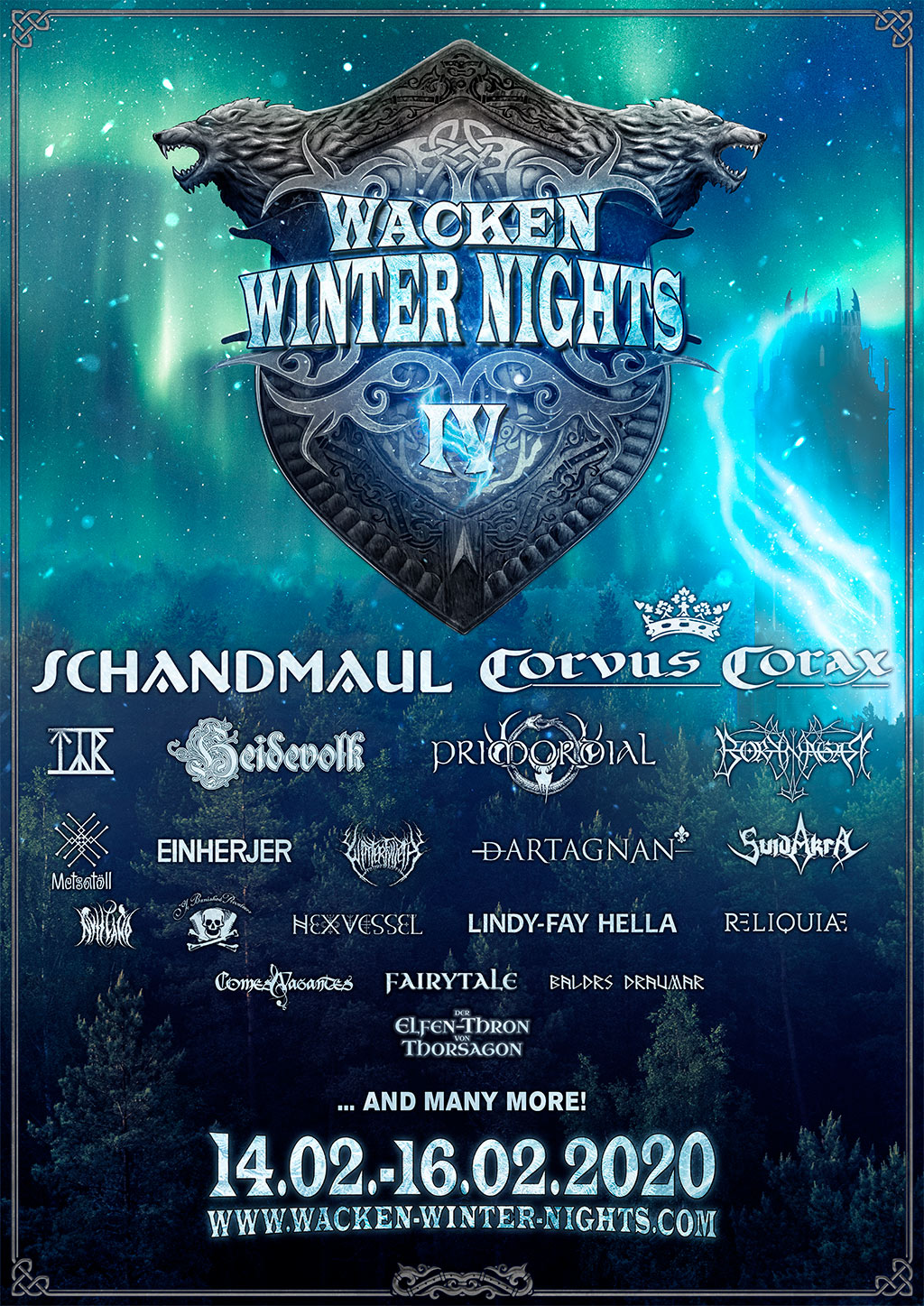 Ten new acts for Wacken Winter Nights 2020
Shut the gates and send guards to the walls! Anglo-Saxon warriors, elves, pirates, vikings, and even musketeers in the shape of ten new bands are happily invading the billing of Wacken Winter Nights IV, which will take place fom the 14th undtil the 16th of February 2020.

Without further ado, please welcome the highlighted bands to the line-up:Baldrs Draumar, Borknagar, Comes Vagantes, Corvus Corax, D'Artagnan, Der Elfenthron von Thorsagon, Einherjer, Fairytale, Heidevolk, Hexvessel, Lindy-Fay Hella, Metsatöll, Nytt Land, Primordial,Reliquiae, Schandmaul, Suidakra, Tyr, Winterfylleth, Ye Banished Privateers

For more information on this frosty spectacle, please visit www.wacken-winter-nights.com, tickets are available from Metaltix!

Wacken Winter Nights 2020

14. - 16.02. Wacken

Get your tickets now!