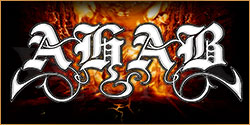 The bands behind the second door
Today we can again announce two new acts for the upcoming W:O:A. Both bands haven't played in Wacken before! Furthermore we can also announce the first winners of our big raffle – check it out!
The Funeral Doom band Ahab will join us next year too! They are playing their really heavy tunes since 2004 already and their sounds are crushing everything in sight. One album can contain only seven songs but last more than one hour – long songs are one of their trademarks for sure. This doesn't help when a band tries to build up a list of songs for a short festival show, but we will see what happens!
Kadavar are playing Psychedelic Rock and they are one of the few bands that are responsible for the great reanimation of the whole genre in the last years. Doom, Stoner and more influences can be found in their music and their songs are recorded and played with technic from the 1970s only. You can hear the difference! On stage, they are creating a very special atmosphere – check them out!
And here are the x-mas winners from the 1st of December 2016:
Gerlind M - Stolk (GER)
Lars S - Minden (GER)
Pat C - Kl a (CAN)
Pavel V - St. Petersburg, Liniya (RUS)
Rodrigo E - Los Angeles (USA)
All winners will also be informed by mail!
Tomorrow we will announce the next band and xmas winners!