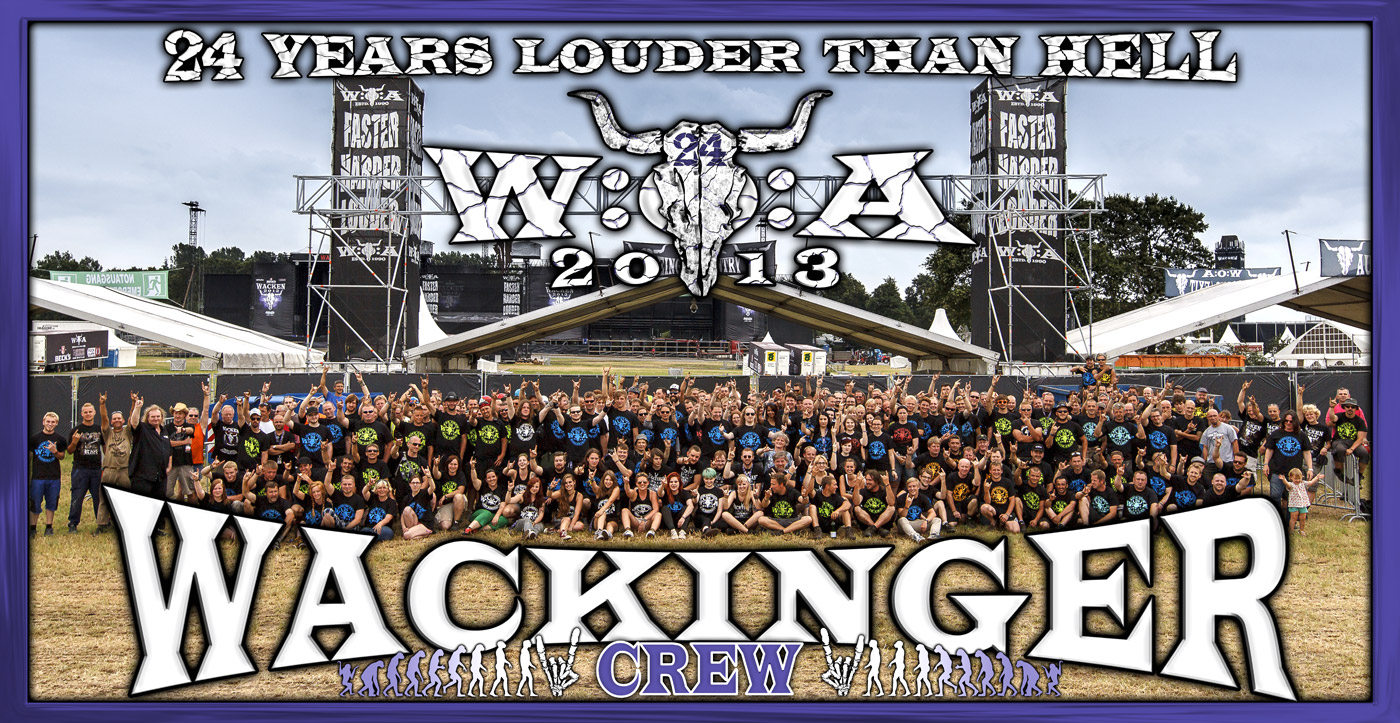 The crew is geared up for Wacken 2013!
The entire Wacken Open Air crew is already on the ground and ready for the 24th Wacken Open Air! The preparations are going as planned, our motivation is unbroken and the first fans are arriving at the camp grounds.
The pleasant anticipation takes on a dramatic scale now and entire Wacken is waiting eagerly for the metalheads which will pilgrim to Wacken from the whole world again.
Also the camping areas are primed for the biggest tent city in the north! Instead of Rain (like in the last year) we can luckily say that Shine awaits us in the next days. With such summery temperatures we are (nearly) ready for the most awesome party of the year! Are you too?
And from Wednesday on it´s time again to say:
Faster : Harder : Louder!!!
See you in Wacken Metalheads – Rain or Shine