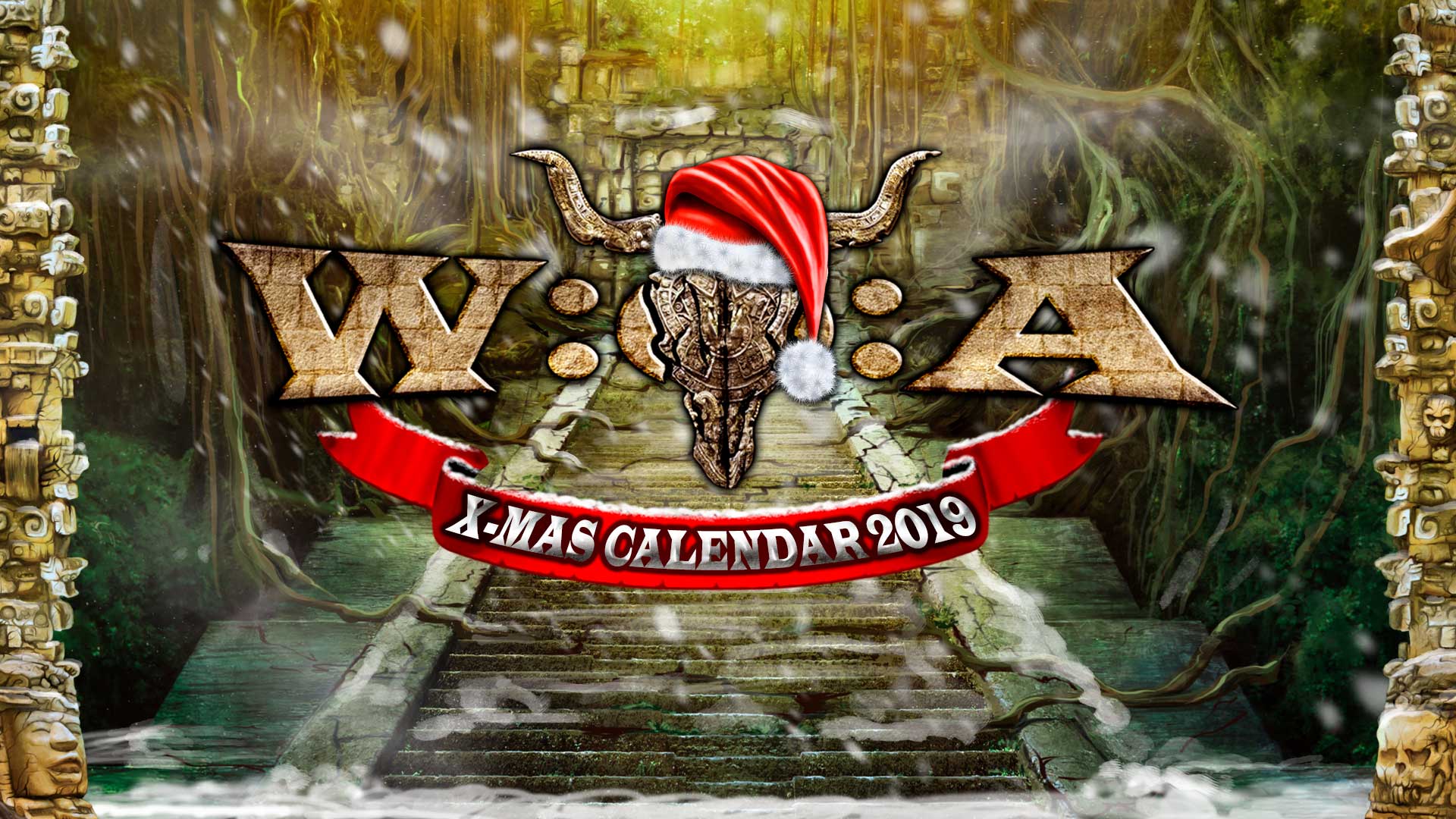 The first winners of our big advent raffle
As you might have noticed our advent calendar started on December 1st. We've got some great gifts for you every day. Those who have not participated yet still have the chance to do so until Dec 24th. Go check out xmas.wacken.com - there you can also see the new band announcements at midnight on the red marked days!
At the end of each week until Christmas we will announce the advent calendar winners of the respective week.
This weeks winners are:
01.12.2019: Jonas K from Hannover and Manuel H from Bingen am Rhein won two guest lists slots each for Wacken Winter Nights
02.12.2019: Sascha E from Hamburg won the Wacken X-Mas package
03.12.2019: The Metallica watch from EMP goes to Phillip Z from Köln
04.12.2019: The five shopping vouchers from Kaufland go to Lukas W from Röderaue, Steven K from Kallmerode, Matthias K from Siegen, Kai G from Ahrensburg and Patrik W from Apolda
05.12.2019: Mårten F from Gävle (Sweden) wins a signed W:O:A Gitarre
06.12.2019: Nathalie P from Berlin wins a W:O:A® Soundboks
07.12.2019: The five patrol vouchers from star Tankstellen will go to Sebastian G from Gremen, Jochen D from Nutteln, Matthias K from Essen, Bea F from Ridderkerk (Netherlands) and Merel B from Nieuwegein (Netherlands)
Congratulations to all winners!