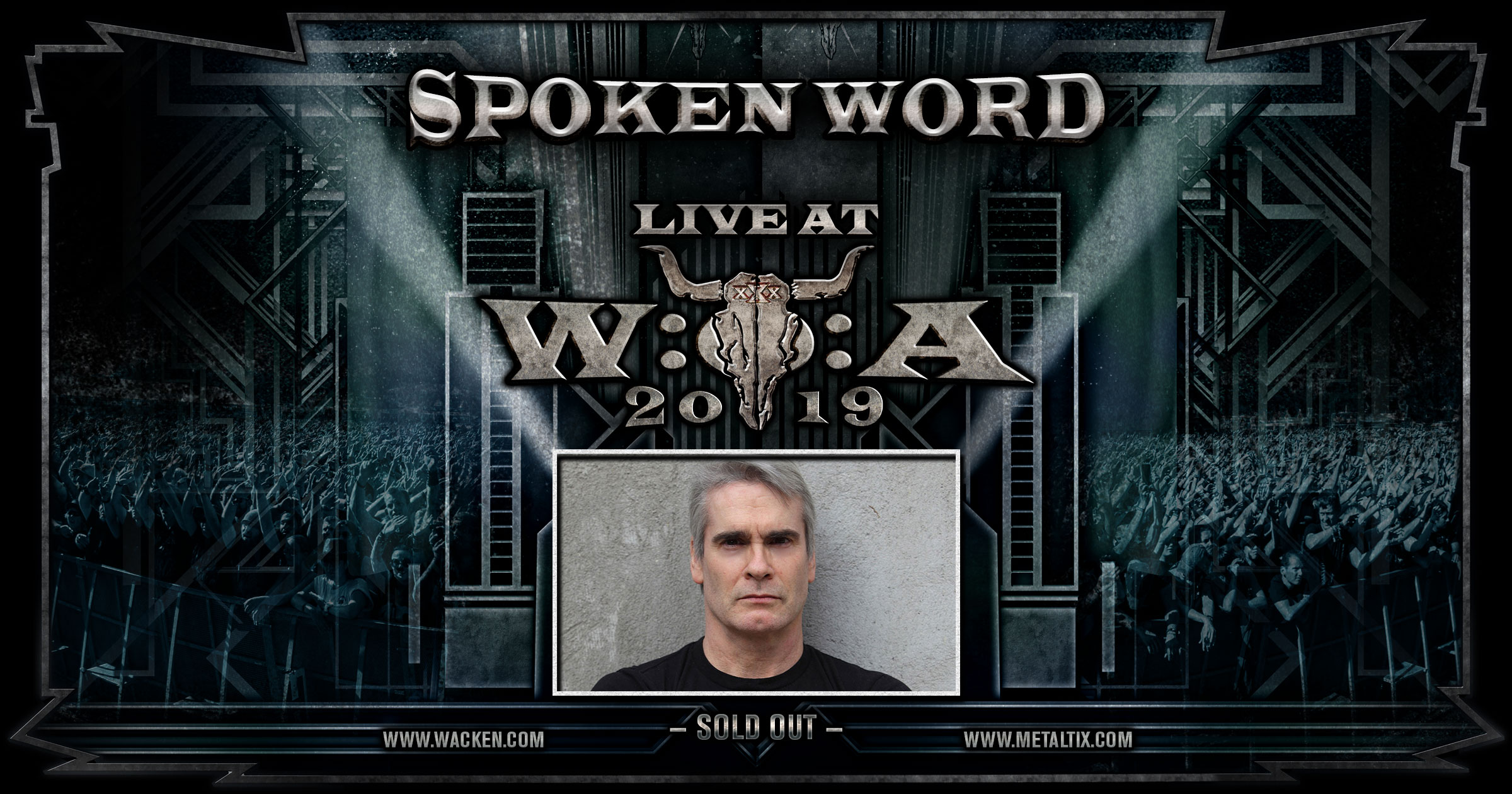 The Spoken Word lineup at W:O:A 2019
Spoken Word performances have been enjoying increasing popularity at the Wacken Open Air for years - and this year again there will be a wide range of programs in German and English!
Wacken Slam Battle - Poetry Slam at the W:O:A
Once again the big festival Slam takes place on all days of the W:O:A, with big names of the German slam scene from near and far! In the first three days, top-class slammers will fight for the favour of the audience and for entry into the grand finale on Saturday with the day's winners. From loud to quiet, serious to funny and rhymed to told, it's the mixture that makes the Poetry Slam so fascinating.
Also with it are well-known sizes of the scene like Lasse Samströn from Bonn, Annika blank from Oldenburg and the most well-known Slammerin of the north: Mona Harry, become famous by their declaration of love to the north.
Henry Rollins
Whether with Black Flag, the Rollins Band or as an actor in productions like Sons of Anarchy: Henry Rollins always convinces. And of course his life offers an enormous amount of templates for his Spoken Word appearances, as he has already proven several times with us.
Schnack Ör Die
The heavymetal reading and babbling show Schnack Ör Die by Micha-El Goehre & Ernie Fleetenkieker will be on W:O:A. Is there a life after Metal? What kind of music would a child of Kerry King and Helene Fischer listen to?
How many creators fit into a Sodom? We are sure that these questions are not only for us. Fortunately Micha-El and Ernie will answer them for us.
Uwe Bahn
Have you ever been bombarded by KISS with the contents of the buffet? No? Uwe Bahn did! The TV & radio presenter has been in close contact with many musicians during his career and brings a whole bag full of great anecdotes from rock history to the W:O:A.
Torsten Sträter
A busy man, this Torsten Sträter. The former Goth is a trained men's tailor, worked for a freight company for a long time and is today a highly successful author, writer, comedian, poetry slammer and cabaret artist.
Harry Reischmann
With over 3300 live gigs in over 30 countries, Harry Reischmann has already experienced a lot. The drummer was on 4 continents, his drumming is immortalized on numerous CDs and DVDs. What he has already experienced and what tips and tricks he has in store for upcoming drummers? You'll find out in his workshops!