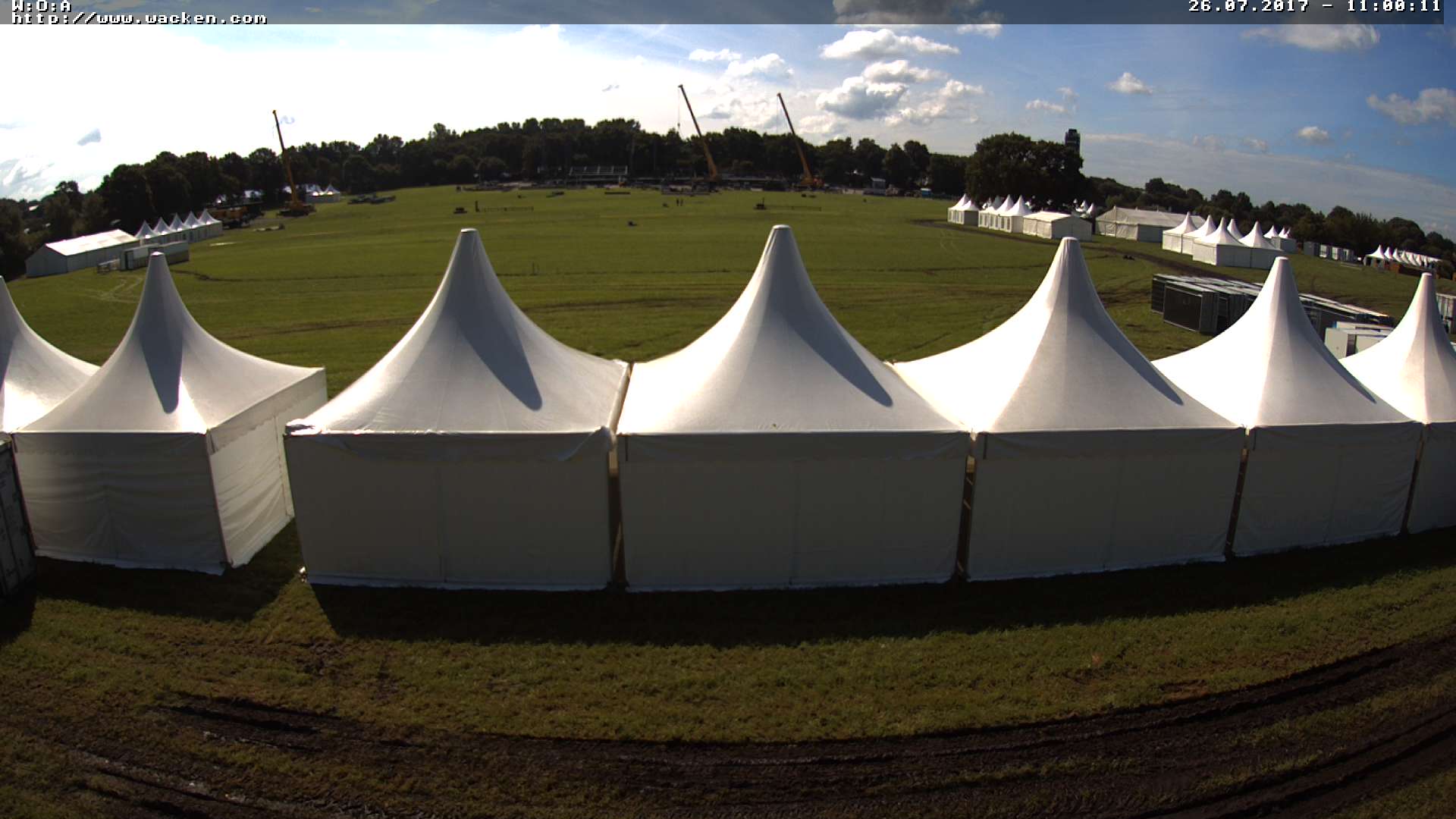 The webcams are back online!
Our Webcams are back online and are shooting a picture every 30 minutes from the construction side of W:O:A!
Whether it be from the Infield, from far above the Raiba Tower (or Wacken Tower) or from the area surrounding the Bullhead City Tent - the webcams will show you step by step how the festival is taking shape. So if you can't get enough impressions from the construction phase then this might be your focal point.
Further there are more amazing pictures on Instagram.