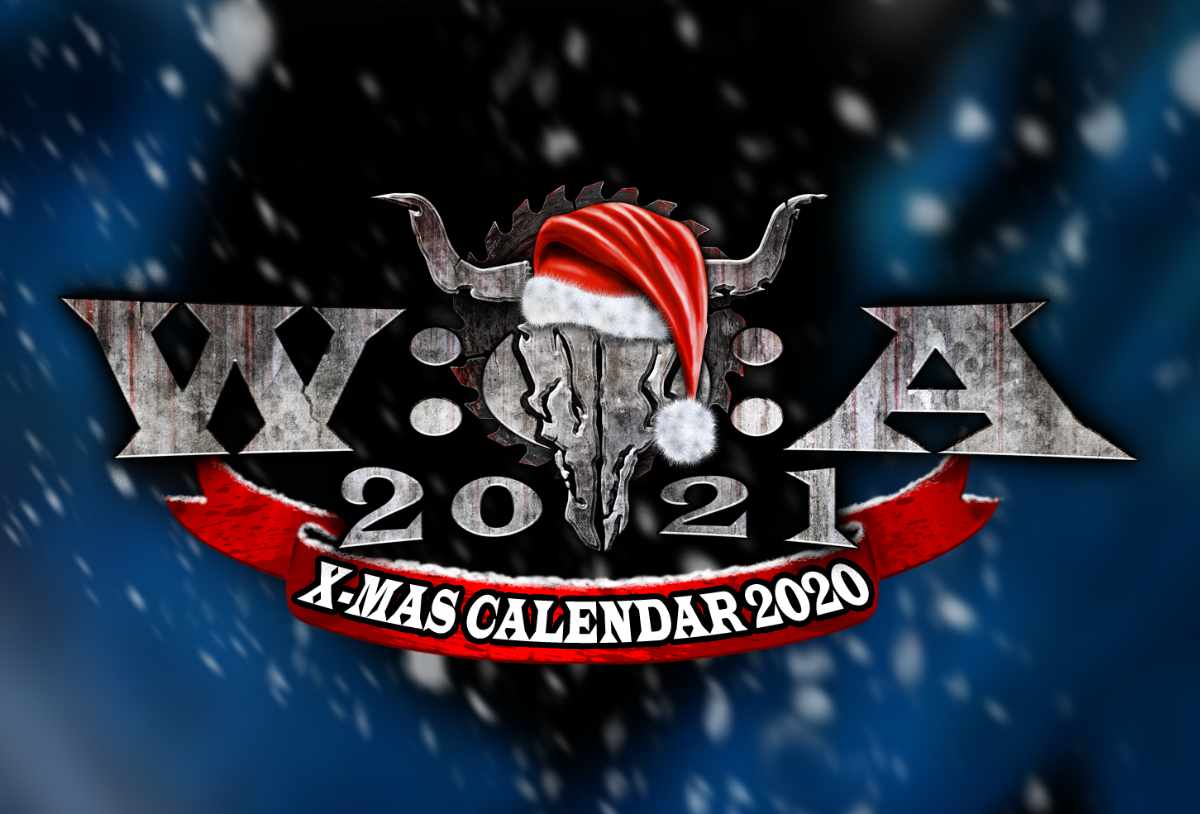 The W:O:A Advent Calendar 2020
Have you all been nice? We firmly believe that this is the case, therefore we have once again prepared an advent calendar for you on xmas.wacken.com.
As usual, great prizes are waiting to be grabbed behind every door. All you have to do is enter your email address on the respective day. Note: If you want to win more than one prize, you have to register for each day.
And of course we will also announce the next names for the Wacken Open Air 2021 on these days: 6.12., 13.12. 20.12. and on 24.12.
In addition, every Advent Sunday we will present a part of our W:O:A-Acoustic Clash with Beyond The Black on www.full-metal-gaming.com. Plus we're gonna talk a little bit about the newcomers in the line-up of W:O:A 2021 and have some fun together.
We would like to thank all partners who support us in this campaign and wish everyone a wonderful Advent season!
PS: Do not forget - currently you can get big discounts at Metaltix.com and in our stores in Wacken!