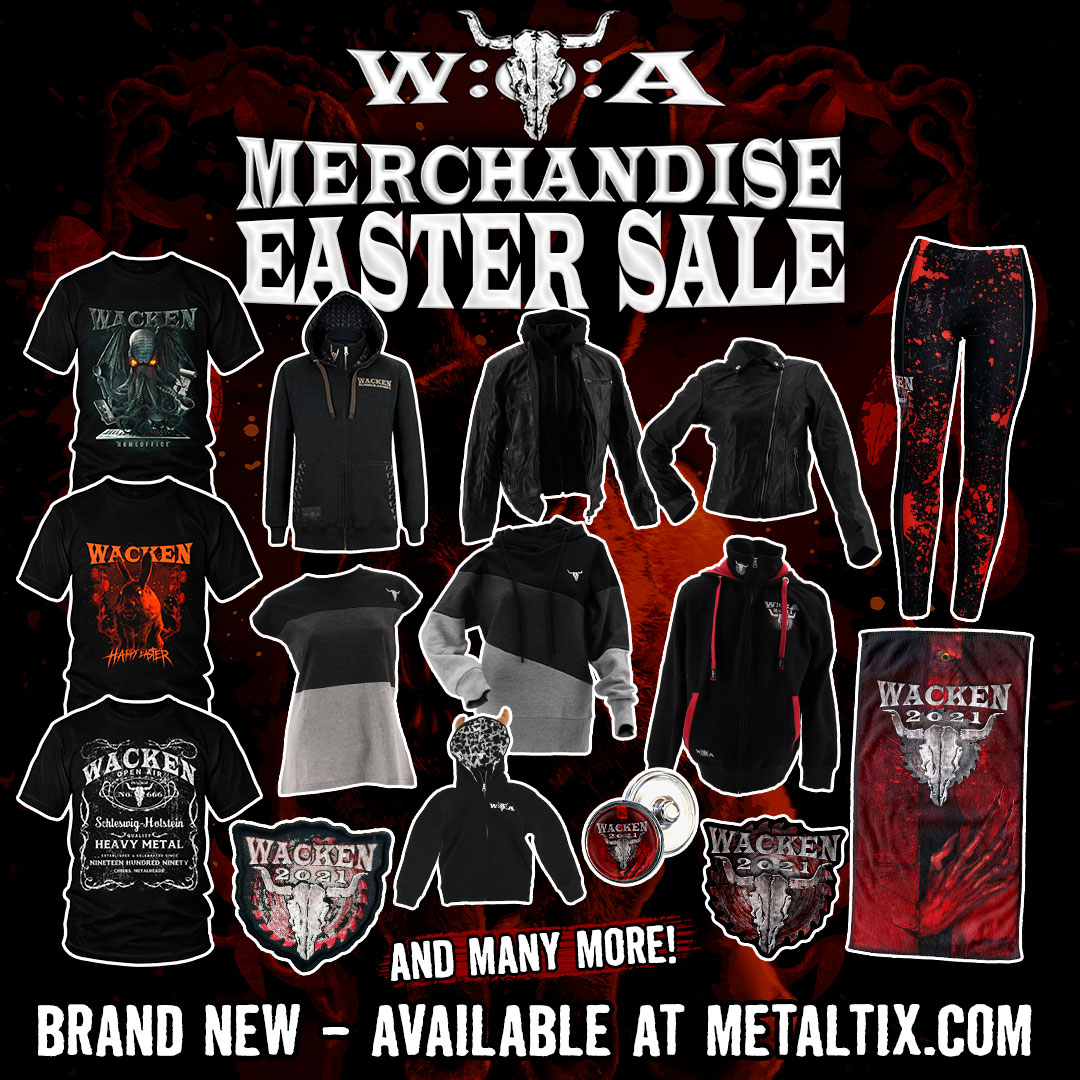 The W:O:A Easter collection 2021 is here!
Easter is not far away and since today we have launched a huge range of new merchandise.
Included are high-quality new real leather jackets, the brand new Gods of Home Office Shirts, the No. 666 shirts (also as cutback girlie), the Stripes Girlies & Hoodies for women (suitable for spring) and the new Killer Rabbit Shirt for Easter! There are also new zip hoodies and leggings in the W:O:A 2021 design!
Furthermore, there are also a lot of small items and accessories that you have been waiting for for a long time: Patches, magnets, press buttons and towels in the W:O:A 2021 design are now finally available!
All new articles are available here!
Here you can also find all the items from the winter sale that are still ongoing. So if you want to grab one or the other bargain in addition to the new items, you should do it now. The winter sale runs until March 28th, 2021!
Attention: Some articles are only available from week 13 onwards. However, you can already preorder them!
yours
W:O:A team