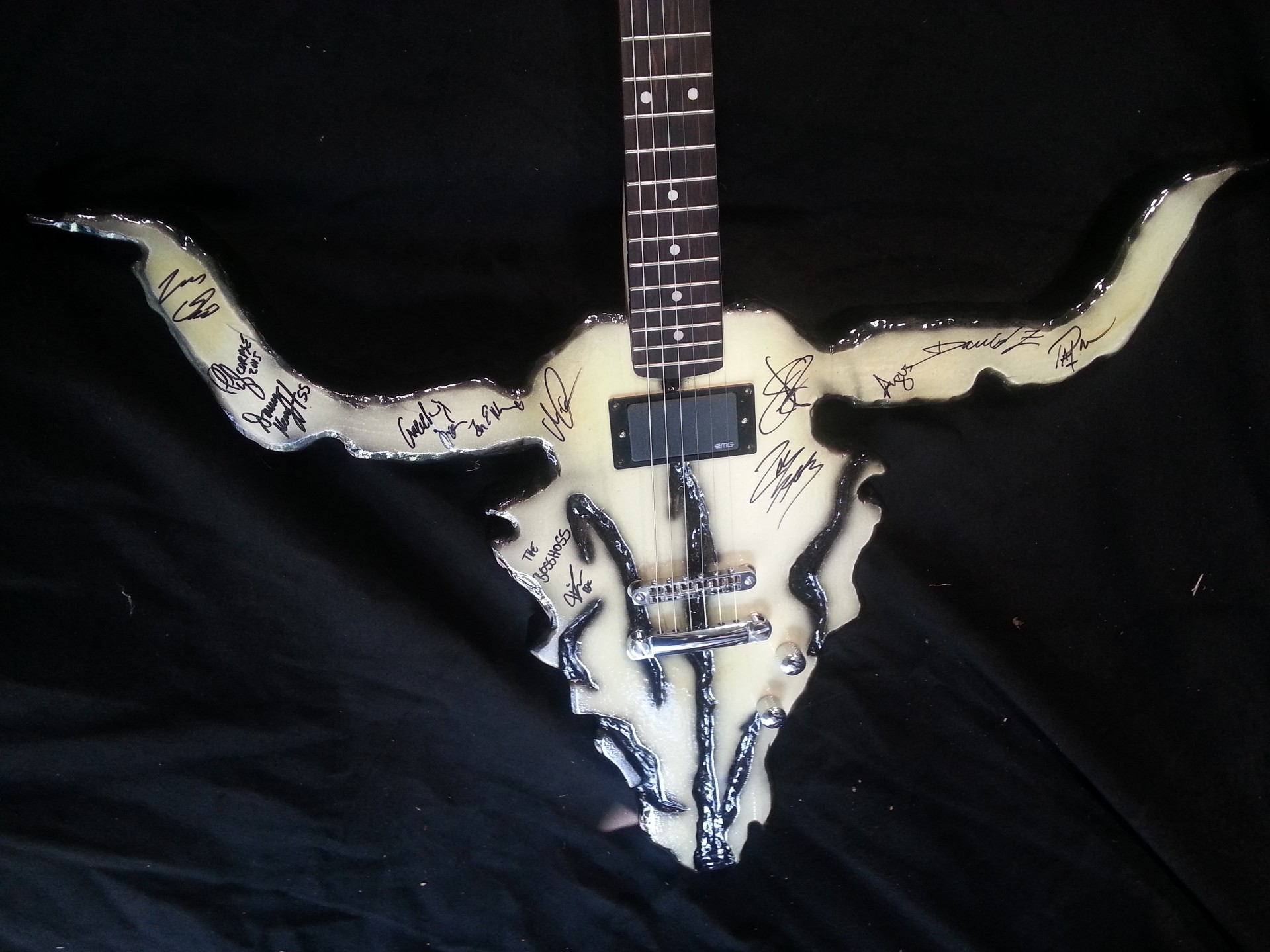 Wacken Foundation - Auction of the signed Wacken guitar ends tomorrow!
For the benefit of the support of Hard Rock and Heavy Metal bands the Wacken Foundation auctions a new E-Guitar made of high quality Khaya Mahogany and maple wood with 22 frets.
But that is by far not all: This unique and handmade Guitar has been signed by members of In Extremo, Cannibal Corpse, TSO/Savatage and The Boss Hoss at Wacken 2015.
ATTENTION: Auction ends already on August 21st 2015 at 05:05 pm via Ebay.
Here is the link to the auction: www.ebay.de/itm/-/281773195757