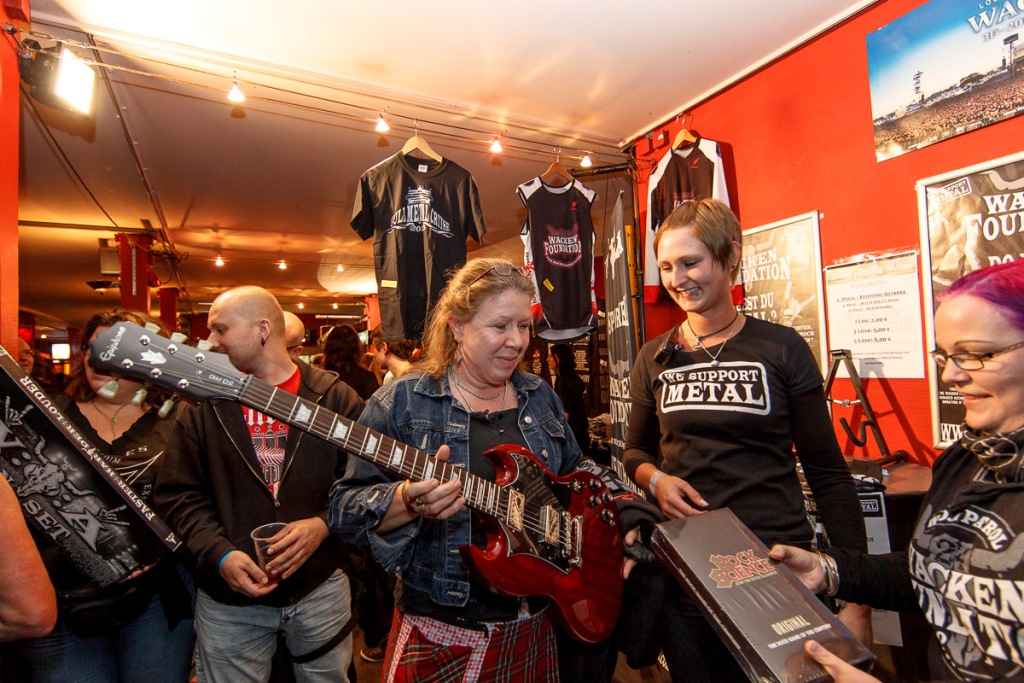 Wacken Foundation festival tour: Hamburg Metal Dayz 2013
The Hamburg Metal Dayz 2013 was the perfect finale of the Wacken Foundation festival tour 2013. The proceeds of the guitar raffles were outstanding.
As we announced before you can auction an Epiphone E-bass guitar in the course of the release of the last report about the festival summer of the Wacken Foundation.
The E-bass guitar has been autographed by ALL bands of the Hamburg Metal Dayz 2013 – amongst others the bass has signatures from Children of Bodom, Rage, Accuser and Eskimo Callboy. And we put something on top – a t-shirt from Children of Bodom's studio album "Halo of Blood" with signature of all band members.
The action will take place for one week, starting on Wednesday, 11th December 2013 on eBay. The link will follow on Wednesday.