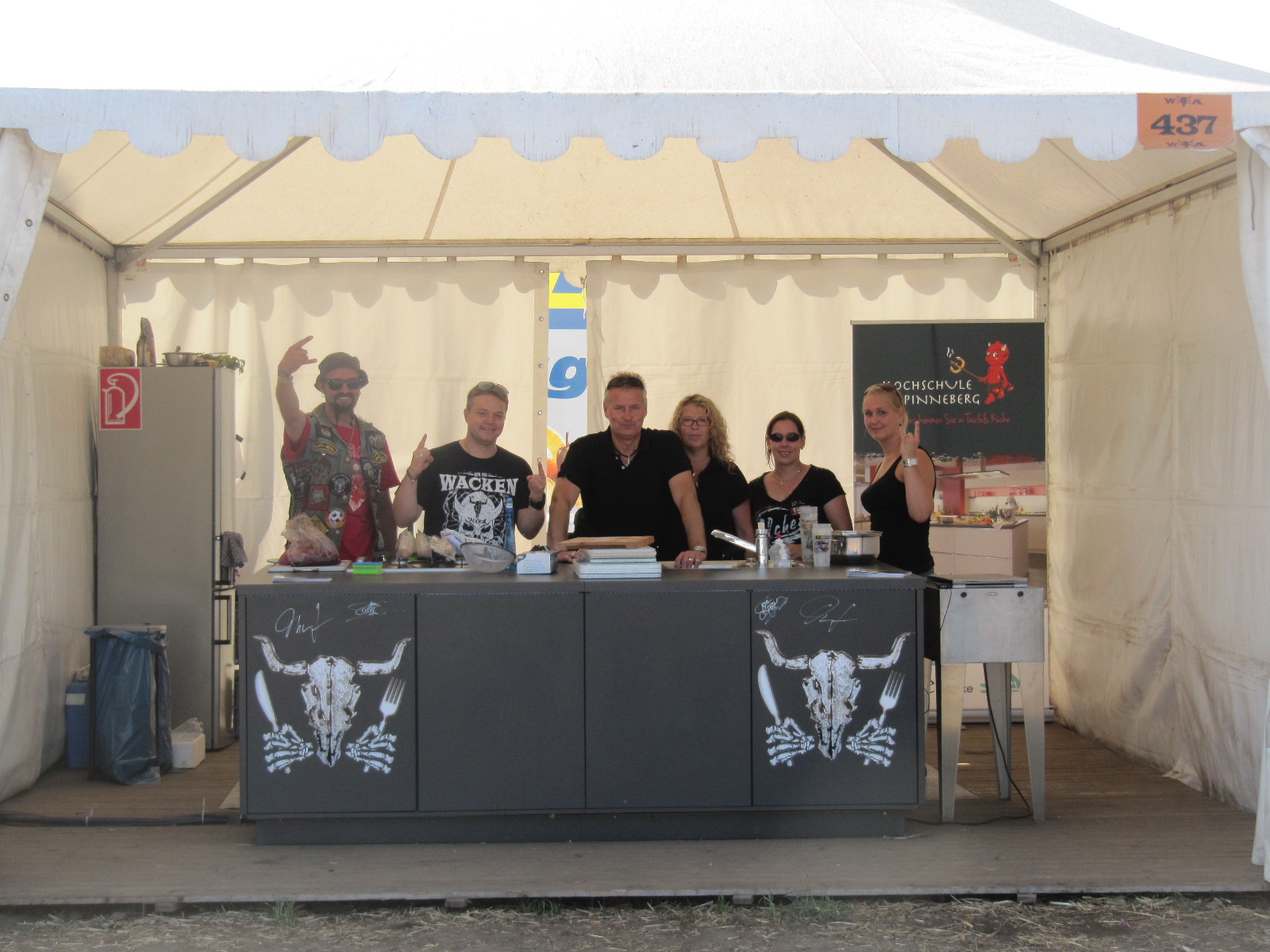 Wacken Foundation - Survival Cooking Courses 2015
For the 26th W:O:A you again receive the chance to register for the popular survival cooking courses of the cooking school Pinneberg and to learn how to prepare a delicious dish at festivals without a lot effort and equipment.
Küchen Kate Fenske from Pinneberg will equip the cooking tent with all that is needed for the courses and additionally they also sponsor all ingredients!
The survival cooking courses take place twice a day from Wednesday, 29th July until and including Saturday, 01st August 2015 at 11 am and 5:30 pm in the Wacken Foudnation Camp (Pos. # 27). The participation fee is € 20 and will completely benefit the Wacken Foundation and consequently support young metal bands.
You can register yourself for the Survival Cooking from today on by sending an email to survivalcooking@wacken.com. Your registration email has to contain the following information:
• Your complete name
• Your date of birth
• Your telephone number
Please note that you can only register one person per email. The first 40 registrations that arrive us will be taken into consideration and you will receive a confirmation email with all further information.