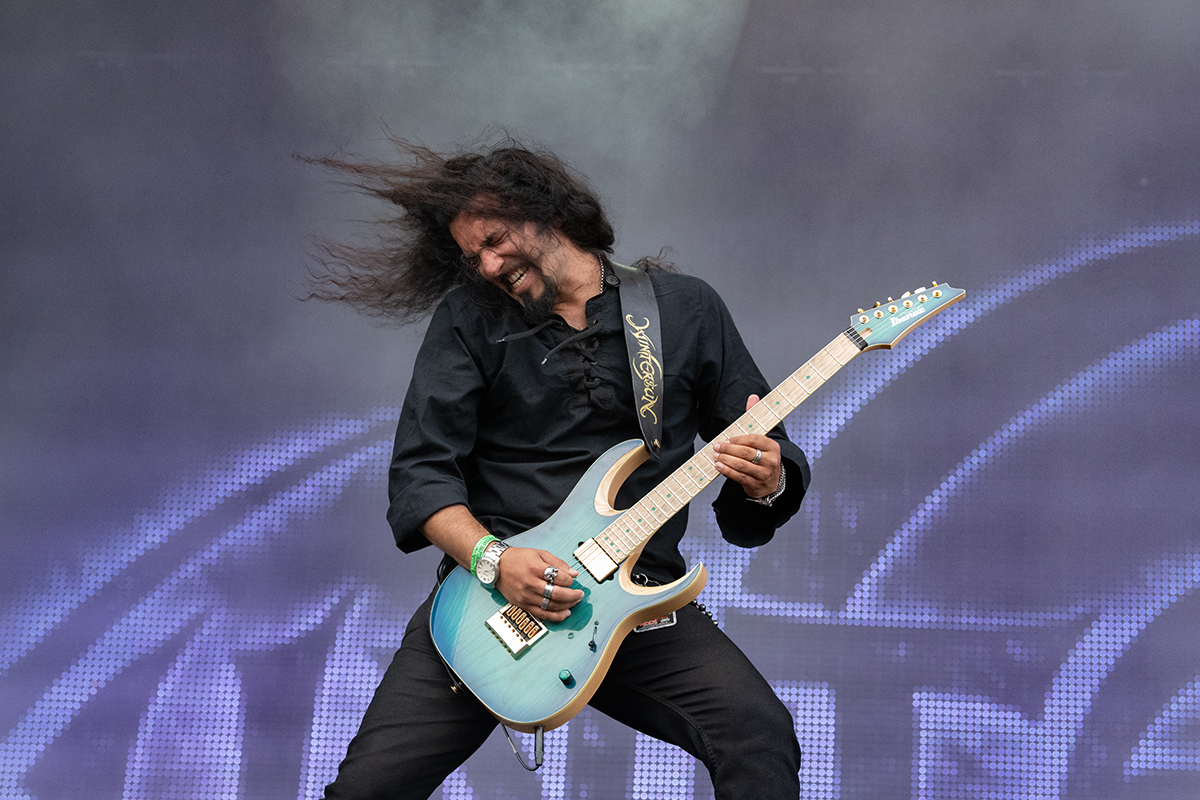 Wacken Stories: Asim Searah
Almost 30 years of W:O:A lead to many, many great stories – crazy, heart-warming, revealing, or just plain funny. To collect those stories, we have talked to the people that live, work or party around the "Wacken Holy Ground". Their experience illustrate the festival's extraordinary spirit, so have fun with special anecdotes which you won't find everywhere else: Here are the "Wacken Stories"!
---
Asim Searah (guitarist for Wintersun, graduate from the "Wacken School of life")
"Wacken taught me not to be afraid of big dreams"
Music has always been the main attraction at the Wacken Open Air. Thousands of musicians have rocked our stages, but Wintersun guitar player Asim Searah has a very personal and unique story to tell.
"I was born in Pakistan in 1989 and wasn't even seventeen years old when I first came to Wacken as a fan in 2006. It as my first real festival, with big names such as Scorpions, Whitesnake, Children Of Bodom and Motörhead. That was already quite impressing. But even back then my favorite band was Wintersun. I fought my way to the first row at the True Metal Stage, as it was called back then. They played around noon, so I had to get up real early – at least for a festival – and get going. I stood in line with all the others, waited until the gates opened and then ran like all the way to the stage.
After the show I went to the Meet & Greet where I even managed to have a little chat with Jari and the guys. From that day on I knew that I wanted to make music, be in a band and someday will be at one of these big stages right here at Wacken. That was my dream. And now it actually has come true."
After his return Asim dedicates every free minute of his time to music. In 2017 he gets the opportunity to join his favorite band. A chance that he wouldn't miss for the world.
"Playing on the Harder Stage as a member of Wintersun and being able to experience all this still feels a bit unreal to me. But Wacken taught me not to be afraid of big dreams. Back then, our bass player Jukka casually asked me if I would be available in summer to do some festivals, like on the 4th of August. Which happens to be the exact date when I saw Wintersun in Wacken 2006. I told him that of course I'd be available, but only when he said that he will send the confirmation to the W:O:A I finally figured out what was going on. After that I was jumping around like crazy. The gig itself was just incredible, I just wish it would have lasted longer. So the next goal is pretty clear: Headline Wacken one day!"
Technically the show with Wintersun in 2018 wasn't his first performance on the "Holy Ground".
"Even back then there were so many crazy and cool things happening. I remember a "porta potty" that someone build a drum kit and a couple of amplifiers in. People could just go in there or grab one of the guitars laying around and start to rock out. Which is exactly what I did. And guess what, I found a photo of that on the Wacken homepage. Crazy, isn't it?"
Asims' wish for the 30th W:O:A, if anything was possible:
"Dio. For active bands I'd go with Metallica."
Text: Tom Küppers
Do you want some more? All already released stories are available here!