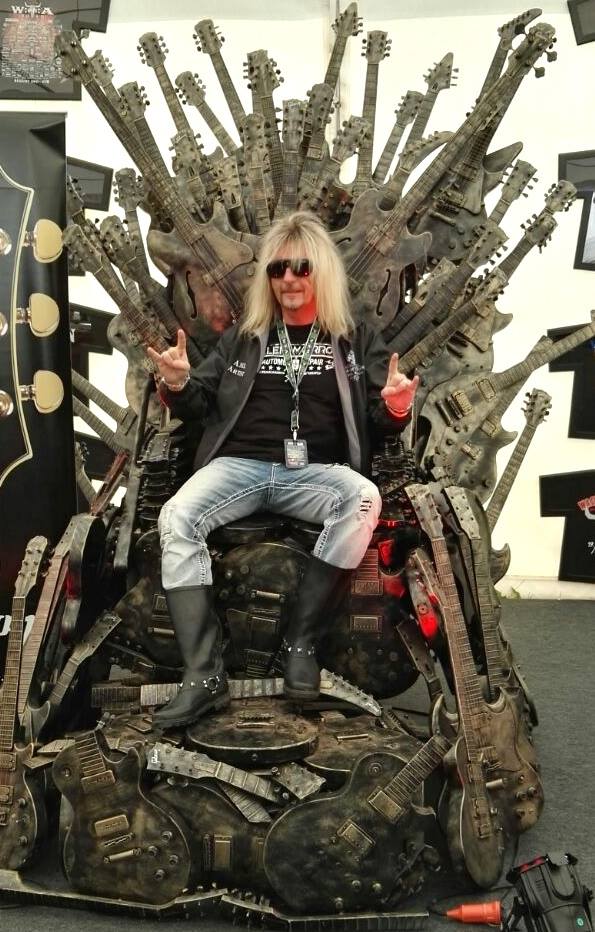 Wacken Stories: Axel Rudi Pell
Almost 30 years of W:O:A lead to many, many great stories – crazy, heart-warming, revealing, or just plain funny. To collect those stories, we have talked to the people that live, work or party around the "Wacken Holy Ground". Their experience illustrate the festival's extraordinary spirit, so have fun with special anecdotes which you won't find everywhere else: Here are the "Wacken Stories"!
---
Axel Rudi Pell (Guitarist, blondie, band leader)
"It was so embarrassing, I wanted to die!"
"I will never forget our first ever Wacken gig in 1999. At the end of the show I wanted to smash my guitar – but it wouldn't work. I hit that thing on the ground like hell, but nothing happened. Nothing! The neck just wouldn't break. I remember that we had a lot of stage fog, and every time I pulled that guitar back up out of all that mist it was still in one piece. That was really embarrassing. Of course the audience realized what was going on and even started to laugh at one point. Eventually I threw the guitar in one corner and walked off stage. I almost died in shame. After the gig I thought that we could never return to Wacken. Today I don't even remember why I so desperately wanted to smash that guitar.
The best thing about the W:O:A is that we always play for this extremely cool Heavy Metal family. The festival is often sold out way before most of the bands are even announced. That means that the fans don't even know what they are in for. Despite that I never experienced the crowd booing or being uncool. The audience in Wacken has always been extremely tolerant and super nice. That's why I tell my guys to fight on stage for the fans. Wacken is huge, no matter how far you look you see people. And it is our goal to make sure that these people are having fun. We should have fun too, of course! And until today, excluding the little hick-up in the beginning, it always worked out.
If the two festival bosses would ask me to play every year I surely would. Artists are extremely well looked after, everything in Wacken is highly professional. When I go to the Artist Village I always meet old friend and colleagues, like a little family gathering.
The funniest thing happened to me was when the band in the dressing room next to ours, some guys from Scandinavia, seriously thought that everything in that container belonged to them. When they actually started to take out the sofas and the fridge, a very friendly security guy explained to them that the furniture should better stay. The band guys obviously didn't like that but agreed eventually. That was hilarious."
Axel's wish for the 30th W:O:A, if anything was possible:
"That would be Rainbow with the original members Ritchie Blackmore and Ronnie James Dio. For sure!"
Text: Ann G. Jung
Do you want some more? All already released stories are available here!