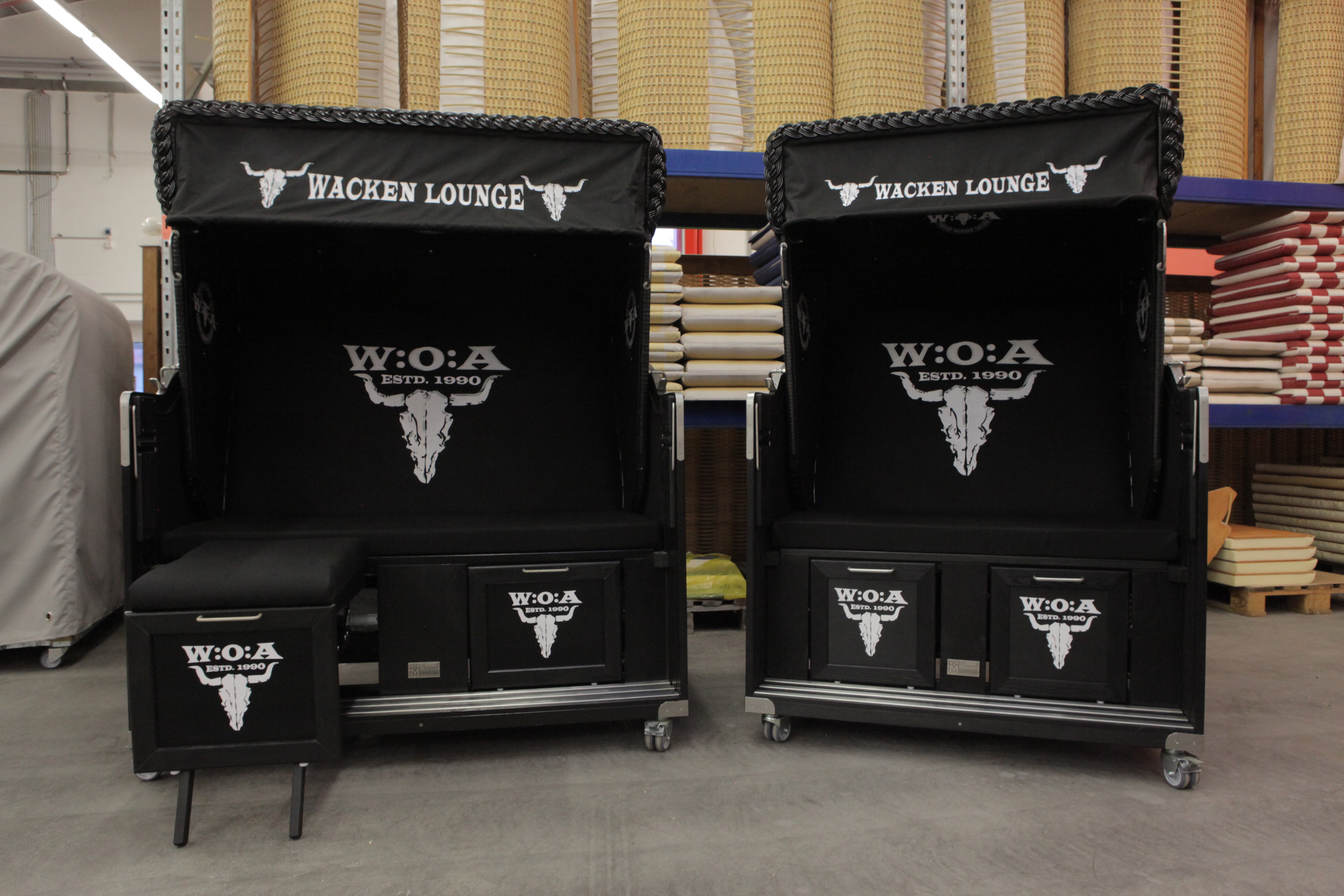 W:O:A beach chairs by Stiftung Mensch
The Stiftung Mensch (human foundation) offers some cool roofed wicker beach chairs with W:O:A branding by now – and the income will be used for charity!
The beach chairs are produced in two different sizes and offer you the absolutely full range of extras. They come with features like two footstools and folding tables or handles made of stainless steel and the footstools have a real special feature: Using a smart mechanism, they can be lifted up to the level of the seats to create a lying surface!
The version W:O:A Bullhead is a classic two seater and the smaller one. W:O:A True Metal is a huge two and a half seater with a width of 150cm!
All beach chairs will be especially produced after your order. Check out this video to see how it's done:
<iframe width="600" height="338" src="http://www.youtube.com/embed/4p_rVZAHSlE?feature=player_detailpage" frameborder="0" allowfullscreen></iframe>
The Bullhead version is available for 2600€, True Metal costs 3000€ (both plus shipping costs). In addition, you can buy a slip cover for 189€. Because of the size and the weight, the delivery has to be done by an express company. The costs will be calculated individual for each address.
The sale is completely handled by the Stiftung Mensch which also gets the whole purchase price. 10% of the net price will be donated for the Wacken Foundation.
If you are interested in a beach chair like this, please fill out this form. The Stiftung Mensch will contact you afterwards with a sell offer which includes the calculated shipping costs.