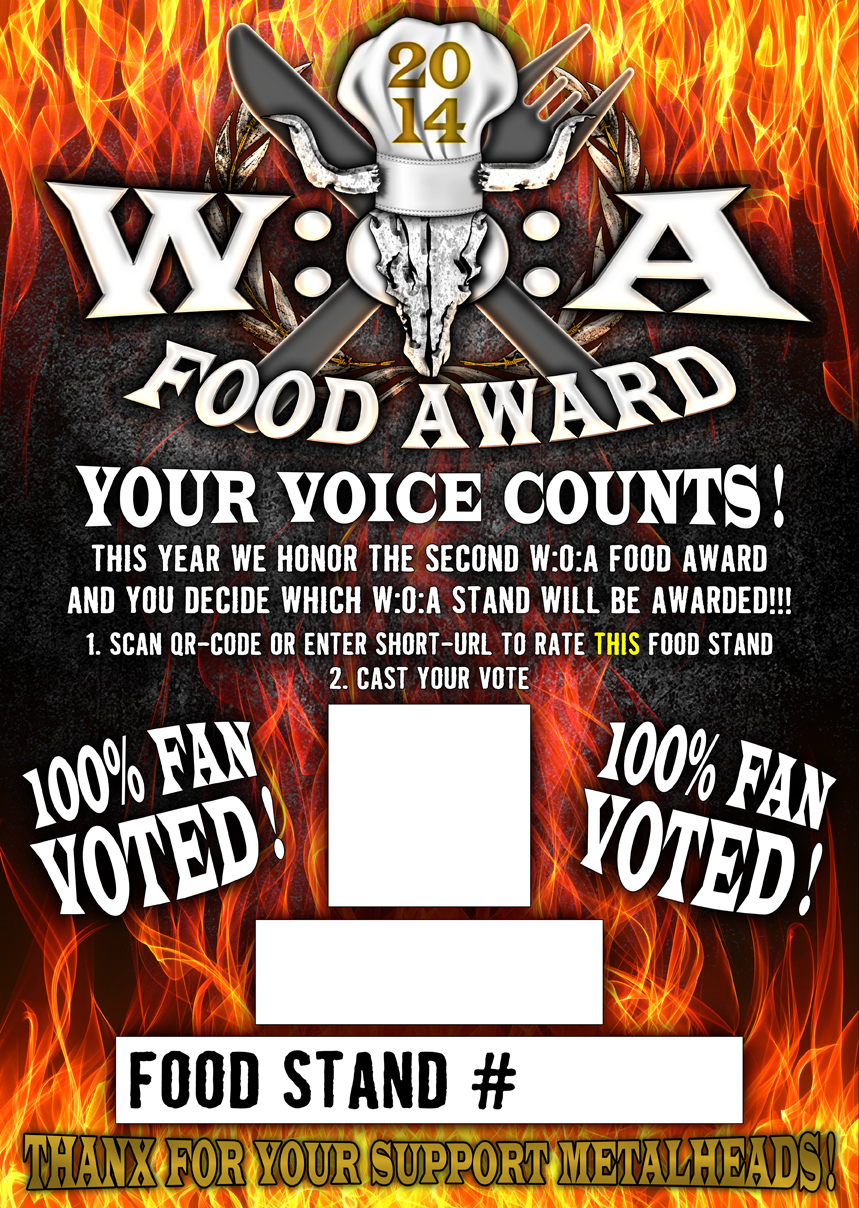 After the big success in 2013, we will take the W:O:A Food Award into the second round. Again we're seeking for the most awesome pizza, the fanciest vegetarian dishes, and the best burgers. Or to make it short: We're looking for the best food at the festival!
To do so, every food stall will get an individual shield with a special qr-code and a short-url.
The voting is anonym! You can rate the taste, the portion size, the price, the cost-benefit ratio and the hygiene of the stall. Furthermore there is a field for comments.
User of the Wacken Mobile App for Android and iOS devices can use the new Food Award feature in the App, User with other devices should use the short-url or a QR-Code Scanner instead. You will then be directed to the specific voting site for the specific food stall.
We are looking forward to evaluate your ratings and feedback and to bestow the second W:O:A Food Award to the best stall of Wacken 2014!