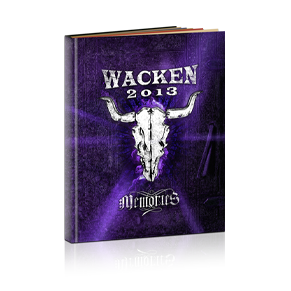 The Wacken Open Air 2013 is over and for sure a lot of you shot dozens of pictures during the festival. Regardless of whether it be campgrounds, the beer garden or the Wackinger Village - Nice motives can be found everywhere!
So what is better than presenting your personal festival memories in a photobook in official Wacken layout or as high quality poster or canvas prints? Right - nothing!
Corresponding to this we also offer W:O:A Memories in this year again!
You can use this editor (created together with our partner Jenomics) to print your favorite self-taken pictures or the pictures from our official festival photographers in, for example, the W:O:A Memories photo books or choose from several different products and layouts to create complete unique products.
Further info plus a short step by step instruction can be found directly at the Wacken Memories Landingpage