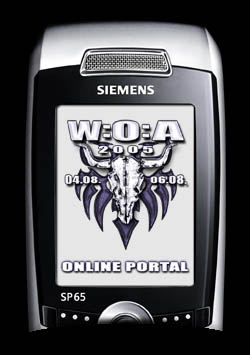 W:O:A Mobile Portal + SMS Alert Service
To get the latest news of the W:O:A while you are there, we offer the Info Service via Mobile Phone.
But this year you won't just get boring SMS, you'll get direct access to the W:O:A Online Portal!
NEW:SMS Alert Service. We will send you important news like changes in the running order etc.
You'll find more infos here: W:O:A Mobile Portal