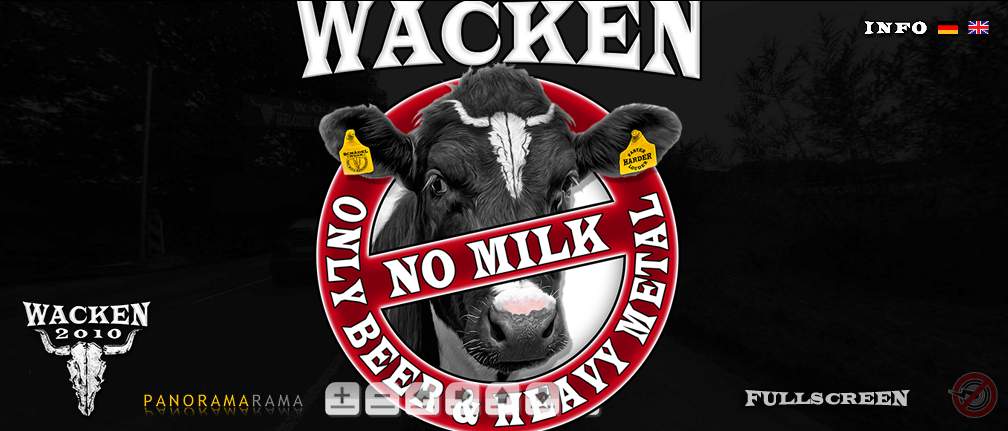 World Premiere – W:O:A multimedia 3D Panorama
With the 3D 360° Panorama you can have exclusive aspects of the Wacken Open Air, never seen pictures of the festival and backstage impression in high quality 3D. Being the first festival worldwide which created such a unique roundwalk over the whole festivalground, W:O:A sets new benchmarks regarding fan friendlyness.
You can explore the festival area before, during and after the festival, have a look behind the stages and find out where the artists party.
The 3D Panorama consists of 80 single Panorama and includes special sound effects and video clips.
The route skirts you through the village to the Info Office. Then you can have a look at the stage or take a walk at the infield. After a trip to the beer garden you arrive at the campground from where you can visit the Wacken Plaza and the Wackinger Village and if you take a look at the sky you´ll find an awesome 3 D look out of the helicopter.
Backstage you may see a VIP in the Artist or VIP area!?
Don´t pass up this opportunity and have a look at: