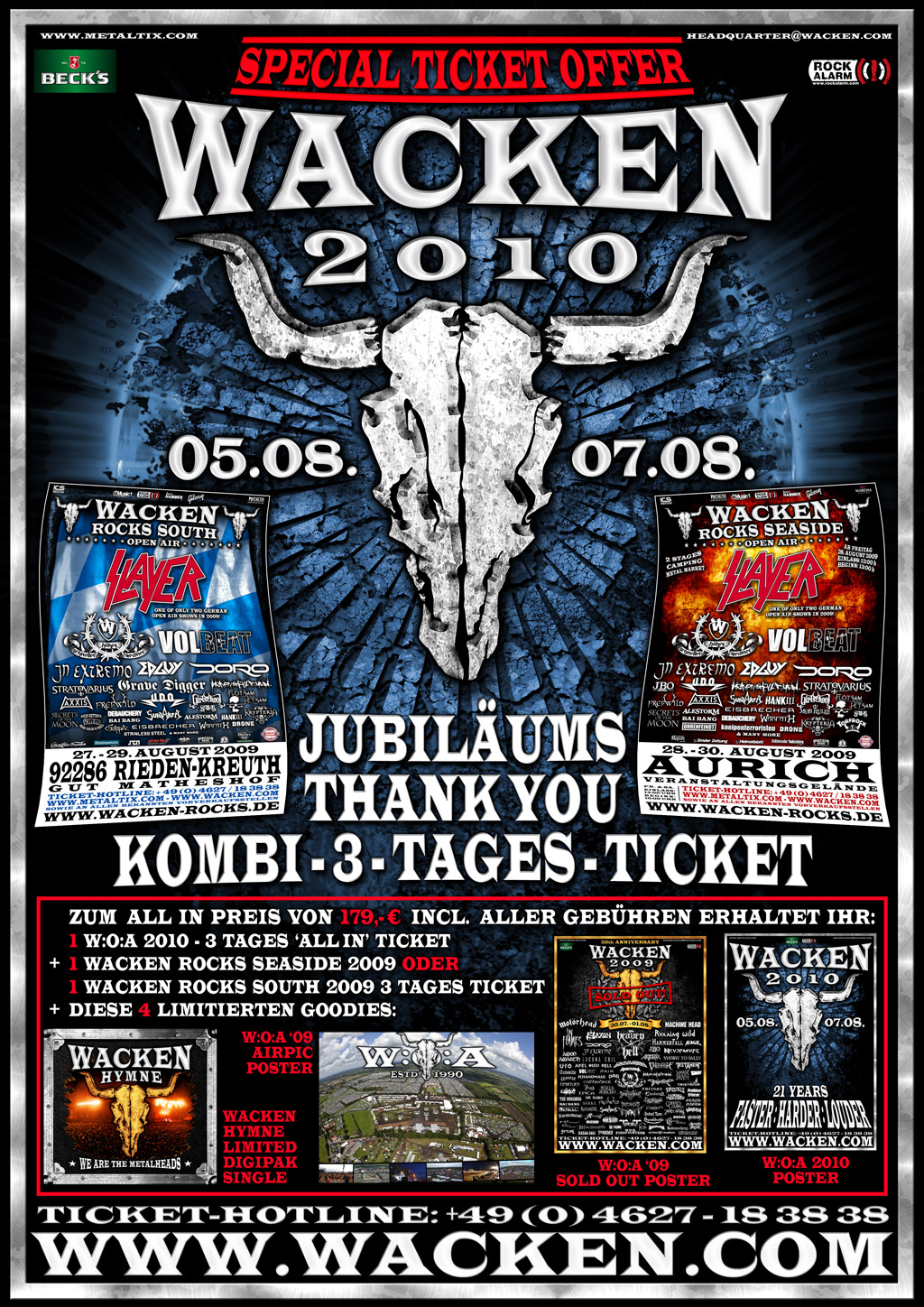 X-Mas-Package sold out Record / Wacken Fever!
Dear Metalheads,
our X-Mas-Package has sold out in a record time from only 10 hours…!!!
We achieved a record. The X-Mas package was sold out within 10 hours. Thanx for your awesome support
The mother festival is history but we´re working in top gear on our Wacken Rocks Festivals and are infected by the Wacken fever.
Therefore we offer you the following as a " Thank You for your support"
W:O:A (ALL IN ticket 2010) + Wacken Rocks Seaside or South 2009 Ticket
For an all in price= 179,- € incl. VAT and pre-sales fee.
Limited special goodies will be added:
>> Digipack Single - Wacken Hymn
>> Sold out - Poster W:O:A 09
>> Panorama-Airpicture poster 09
>> W:O:A poster 2010
In Metal we trust
W:O:A & Wacken Rocks Team